ICYMI, December 2022: Permacrisis year and history of VR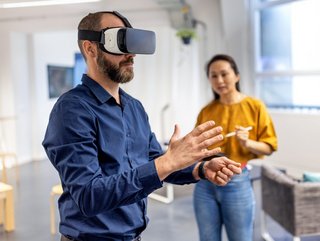 As we look back at news and developments seen in artificial intelligence this year, here are some of AI Magazine's most popular articles from December 2022
Permacrisis year leaves tech workers distracted and careless
Tech workers are nearly twice as likely as those in other industries to find distractions make it hard to care about their jobs, and are more than three times as likely to do the bare minimum around security, according to new research. The data emerged in security and privacy company 1Password's annual State of Access Report, Distraction on overdrive: Security in a time of permacrisis, based on a survey of 2,000 North American workers. The report explores employees' sentiments and behaviours around cybersecurity and other critical aspects of modern work amid persistent global crises this year, coined 'permacrisis.'
Read the full story here.
Consumers happy to share if there's something in it for them
Consumers are happy for companies to use location data, but only if it leads to benefits for them personally or for society at large, according to new research. Enterprise location intelligence provider Gravy Analytics found a total of 73 per cent of survey respondents in their most recent research indicated users share their location information to improve app functionality, including navigating to a destination, showing weather or news, or finding nearby events. A total of 39 per cent of respondents reported they share their location information to download and use apps for free and 23 per cent to receive relevant ads and promotions.
Read the full story here.
Report finds nine in ten consumers curious about metaverse
Nine out of 10 consumers say they are curious about the metaverse, and over half say they are excited by it and would use it when it becomes accessible to them, according to research published by technology services company Capgemini. The report, 'Total Immersion: How Immersive Experiences and the Metaverse Benefit Customer Experience and Operations', found 77% of consumers expect immersive experiences to impact how they interact with people, brands and services, and seven out of 10 organisations say that they believe immersive experiences will be a key differentiator in their markets, particularly in relation to the customer journey.
Read the full story here.
The 1960s to the VR revolution: The history of VR headsets
With the concept of the metaverse increasingly in the spotlight, VR headsets have undergone a transformation from gadgets to ways to enable experiences that transport them into new, virtual realms. Launched in November, Meta says its Quest Pro headsets offers high-resolution mixed reality, empowering users to engage effortlessly with the virtual world while maintaining presence in their physical space.
Read the full story here.
Now we're talking: How humans have learned to love chatbots
In a matter of decades, talking to a computer has gone from a digital parlour trick for academics to emerge as a central part of the regular user experience for consumers and businesses. Alan Turing's eponymous test in the 1950s started the process, a scientific attempt to discover whether humans could be convinced they were talking to an intelligent agent, not a series of bits and bytes processing simple if/then statements.
Read the full story here.