ICYMI: Big Data is not a problem and Ai-Da makes history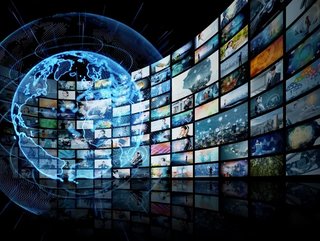 A week is a long time in artificial intelligence, so here's a round-up of the AI Magazine articles that have been starting conversations around the world
Big Data analysis does not produce patient privacy nightmare
Privacy concerns that anonymous patients could be "re-identified" without their consent while being analysed by artificial intelligence may be holding the entire global health industry back from exploiting new opportunities, according to new research. Existing healthcare algorithms rely on huge amounts of data designed to be stripped of personal information. A team of MIT researchers has quantified the potential risk of patient re-identification in new research and found that between 2016 and 2021 - the period examined in the study led by MIT Principal Research Scientist Leo Anthony Celi - there were no reports of patient re-identification through publicly available health data.
Read the full story: https://aimagazine.com/articles/big-data-analysis-does-not-produce-patient-privacy-nightmare
Kyndryl and Teradata announce AI and data partnership
IT infrastructure services provider Kyndryl and Teradata, a multi-cloud data platform for enterprise analytics, have announced a strategic global partnership aimed to help customers apply artificial intelligence (AI) and data modernisation techniques across their environments to accelerate business outcomes and speed time-to-value.
Read the full story: https://aimagazine.com/articles/kyndryl-and-teradata-announce-ai-and-data-partnership
Programme working to address the UK's AI skills gap
Avado and BT Group have announced a new series of FastFutures programmes to support 2,000 young adults from diverse and under-represented backgrounds gain critical employment skills as they transition from education to employment. FastFutures, which was launched in 2020, has already supported over 6,000 young people to build their networks, gain experience, and accelerate their careers. Following its success, the next Fast Futures programmes this year will work to address the UK's skills gap in AI and related technologies.
Read the full story: https://aimagazine.com/articles/programme-working-to-address-the-uks-ai-skills-gap
Ethical AI a matter of life or death for medical "carebots"
A team of North Carolina State University researchers has developed plans for a set of algorithms that could allow a future "carebot" to make complex decisions about prioritising the treatment of human patients. The new algorithms are designed to help incorporate ethical guidelines into artificial intelligence decision-making programs such as virtual assistants known as carebots used in healthcare settings, says the research team.
Read the full story: https://aimagazine.com/articles/ethical-ai-a-matter-of-life-or-death-for-medical-carebots
Ai-Da's makes history with speech in the UK's House of Lords
Ai-Da made history, as the first robot to ever speak in the House of Lords. At a groundbreaking parliamentary committee, Ai-Da answered the peers' questions about how technology has the potential to reshape the UK's creative industries. Speaking at the Communications and Digital Committee, she answered the peers' questions directly. However, Ai-Da's creator, Aidan Meller, said that the questions were pre-submitted, in order to ensure that the language model that Ai-Da uses was able to create high quality responses.
Read the full story: https://aimagazine.com/articles/ai-das-makes-history-with-speech-in-the-uks-house-of-lords
Consumers conflicted over artificial intelligence data use
Consumers support artificial intelligence but worry about how businesses use the technology, according to a new survey, with well over half of respondents reporting they have lost trust in organisations due to their use of AI. The data was revealed in Cisco's 2022 Consumer Privacy Survey, an annual global review of consumers' perceptions and behaviours on data privacy. This year's survey highlights the need for further transparency as consumers say their top priority is for organisations to be more transparent on how they use their personal data.
Read the full story: https://aimagazine.com/articles/consumers-conflicted-over-artificial-intelligence-data-use
State of AI report predicts drop in funding for startups
According to findings from this year's State of AI report, the funding for AI startups is set to reach $70.9bn, which is a 36% drop from 2021's figures. One of the key findings from the State of AI Report 2022 was a predicted dry-up of the 'megaround' funding drives that we've seen for AI startups in previous years. The report anticipates that the number of funding rounds that exceed $100mn will decrease significantly.
Read the full story: https://aimagazine.com/articles/state-of-ai-report-predicts-drop-in-funding-for-startups