ICYMI, August 2022: AI golf and robots give workers the fear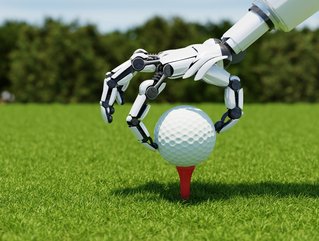 As we look back at news and developments seen in artificial intelligence this year, here are some of AI Magazine's most popular articles from August 2022
Workers fear robot technology and AI putting jobs at risk
Robots and artificial intelligence (AI) are becoming increasingly popular in the workplace but some people are reluctant to accept them, despite predictions the technology could add trillions to the global GDP by the end of the decade. In a study by researchers with the University of Central Florida (UCF), workers in countries with greater amounts of income and social inequality were found to be more likely to perceive robots and artificial intelligence as job threats.
Read the full story here.
Robotics and AI: transforming cancer diagnosis and treatment
Robots and artificial intelligence (AI) are saving lives and curing cancer thanks to advances in technologies set to revolutionise healthcare industries around the world. Research institutes, non-profits and academic institutes are increasingly working with private companies large and small to bring these innovative products to market as quickly as possible.
Read the full story here.
Catching up with Sophia: gender bias in AI
Gender bias in AI is discussed often. Here, Hanson Robotics' robot, Sophia, shares how this bias is experienced by humans and robots alike.
Read the full story here.
Are we ready to hand humanity's future over to AI?
AI forces may be joining mankind on the frontline battle to save the planet, and a round-up of recent research projects suggests the world is ready for artificial intelligence to play a crucial role. Opportunities for AI to be harnessed for good have already been spotted in a wide range of sectors and situations, including precision agriculture, sustainable supply chains, environmental monitoring and enforcement, and enhanced weather and disaster prediction and response.
Read the full story here.
Artificial intelligence could be a stroke of genius for golf
AI solutions invariably flourish in huge, globe-spanning industries with healthy profit margins and enormous ecosystems. An accurate description of the global golf industry, which also explains why big-name brands and investors are so confident it's on course for a wealth of new business opportunities.
Read the full story here.