ICYMI: AI weather models and are we ready for the Metaverse?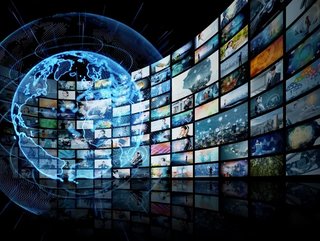 A week is a long time in artificial intelligence, so here's a round-up of the AI Magazine articles that have been starting conversations around the world
AI platform to help build high-resolution weather models
A platform that will enable the meteorological industry to produce customised high-resolution weather models which outperform all existing approaches has been launched by AI startup Jua. Co-founded in 2022 in Zurich, the team at Jua has invested more than three years of research and development into creating its proprietary data platform and, among others, training the world's first global high-resolution weather prediction model.
Read the full story here.
Qualys acquires Blue Hexagon's AI/Machine Learning platform
Cloud-based IT, security and compliance company Qualys has announced it has acquired the assets of Blue Hexagon, which the company says will bring the power of AI and Machine Learning (AI/ML) to its cloud platform. In a statement, the company said the acquisition would enable Qualys to uncover behaviour patterns including active vulnerability exploitation, identification of advanced network threats, and adaptive risk mitigation across all assets and applications.
Read the full story here.
It's time to get your tech skills ready for the Metaverse
Despite the fact that a 'perfect' version of the metaverse may be many years away, organisations are already making investments into creating their own piece of the Metaverse. The most notable of which may be Meta rebranding its entire organisation to focus on delving deeper into the concept, working to provide its customers with VR experiences that transport them into new, virtual realms. For many technologists, it's a reality that organisations will begin demanding that their tech workforce has the skills needed to help build out the metaverse through increased focus on AR, VR, and related technologies. In fact, two-thirds of organisations expect to embrace these new technologies in the next two years.
Read the full story here.
Oracle and Nvidia partnership to use AI to solve challenges
Oracle and Nvidia have announced a multi-year partnership to help customers solve business challenges with accelerated computing and AI, in a move to bring the full Nvidia accelerated computing stack — from GPUs to systems to software — to Oracle Cloud Infrastructure (OCI). In a statement, OCI said it is adding tens of thousands more Nvidia GPUs, including the A100 and upcoming H100, to its capacity. Combined with OCI's AI cloud infrastructure of bare metal, cluster networking, and storage, this provides enterprises a broad, easily accessible portfolio of options for AI training and deep learning inference at scale.
Read the full story here.
Use of robotics and IoT to help automate agriculture
BT says it has delivered a robotics platform and management system as part of the Innovate UK-funded 'Robot Highways' project, which is exploring the use of IoT and robotics in smart agriculture to drive automation, increase efficiency, and improve environmental sustainability. The project aims to illustrate how a fleet of robots with various roles can interact and cooperate to form a robust and highly efficient supply chain operation.
Read the full story here.