Humans and AI working together on healthcare challenges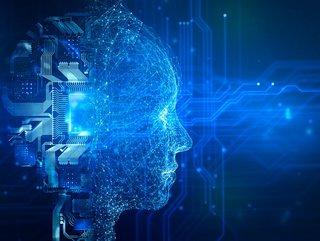 Combining human intelligence with AI represents a solution to challenges facing individuals in the medical information sector
Combining artificial intelligence (AI) and human intelligence could be the answer to challenges facing Medical Information (MI) organisations, allowing better customer experiences and greater operational efficiency.
That's according to research by pharmaceutical industry company IQVIA, which suggests that combining AI with human agents could ensure a better MI experience for both patients and medical professionals.
Prior to the pandemic, MI teams were already facing an increasing number of requests from new channels and growing expectations for consumer-quality customer service experiences. During Covid-19 these pressures increased dramatically and requests for information soared. IQVIA says up to 40% of them came on evenings and weekends when there were fewer qualified staff available to field requests.
Conversational AI joining forces with human agents
For many organisations, the solution could lie in technology and innovation. Customers want quick and complete answers, and may not mind if that information comes from a human or an AI agent.
The current generation of automated MI technologies now have the capability to handle these demands. These tools leverage AI and Natural Language Processing (NLP) to interpret and respond to even the most complex questions. They are able to instantly search relevant databases to generate the correct response using language that feels almost human, bringing a customer-centric approach to every interaction.
According to IBM, AI can help provide around-the-clock support through chatbots that can answer basic questions and give patients resources when their provider's office isn't open. AI could also potentially be used to triage questions and flag information for further review, which could help alert providers to health changes that need additional attention.
Humans and AI working together
According to IQVIA research, about a third of pharma companies plan to build out new AI capabilities for their MI operations at scale in 2022 and 2023: with improved capacity, global consistency, and lower costs ranked as the top three benefits of adding AI agents to their human MI support strategy. While high level leaders placed limited value on 24/7 support, MI professionals saw 24/7 availability as the leading benefit (47%), followed by compliance (36%) and accessibility (27%) and accuracy (25%).
Among those surveyed the primary deterrents are the belief that the human approach is more personalised for customers (52%) and cost (48%), followed closely by the belief that knowledge and personalization of human experts is superior to what AI agents can provide (40%).
But despite concerns from some, a survey of more than 900 health-care professionals by MIT Technology Review Insights found that health-care professionals are already using AI to improve data analysis, enable better diagnoses and treatment predictions, and free medical staff from administrative burdens.
NLP developments key to MI future
The use of NLP can involve the creation, understanding and classification of clinical documentation and published research. NLP systems can analyse unstructured clinical notes on patients, prepare reports, transcribe patient interactions and conduct conversational AI.
Conversational AI agents can merge seamlessly with human MI teams, freeing human agents to focus on more complex tasks. AI agents can understand and support MI across multiple languages and channels, and are always available, providing truly 'on demand' support.
However as IQVIA points out, this is not a plug-and-play solution. Achieving a seamless combination of AI and human MI engagement requires a pragmatic mastery of new approaches to technology, with humans leading the design and delivery at every step in the process.