HubSpot launches AI tools as the world of work changes step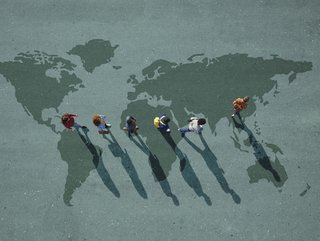 Credit: Klaus Vedfelt/Getty
Content Assistant and ChatSpot.ai use OpenAI's technologies and were released this week to help HubSpot's customers save time while using the CRM platform
CRM heavyweight HubSpot has released two new tools powered by artificial intelligence in response to a fundamental change in how people work.
The new tools, Content Assistant and ChatSpot.ai, are designed to help HubSpot's customers save time while improving connections with their audiences. The launch follows HubSpot's previous investments in AI technology, including conversation intelligence, data quality tooling, data enrichment, predictive AI, and content optimisation. Content assistant and ChatSpot.ai leverage industry-leading AI systems from OpenAI to create efficiencies for marketing, sales, and customer service professionals.
Content Assistant, which was launched in private beta yesterday, aims to help marketing and sales teams quickly create and distribute content by suggesting blog titles and generating outlines, as well as generating content for blog posts, landing pages, website pages, sales and marketing emails, and knowledge base articles.
ChatSpot.ai, launched in public alpha yesterday, aims to assist HubSpot customers in completing various tasks using a natural language chat-based user experience. Some of the features of this tool include the ability to add contacts and companies to the HubSpot CRM, create custom reports related to marketing, sales, and customer service, and draft professional and effective sales emails that are personalised to the recipient. The new tools are expected to improve productivity and create more opportunities for customer engagement.
"We are experiencing a step-function change in the way people work," says Andy Pitre, EVP of Product at HubSpot. "Advances in AI also have the potential to change the way people use and interact with software. We're excited to launch ChatSpot.ai to experiment with how we can make our software even easier to use, and we're inviting our customers to come along with us as we learn together."