Supplementing clinical workflows with the power of AI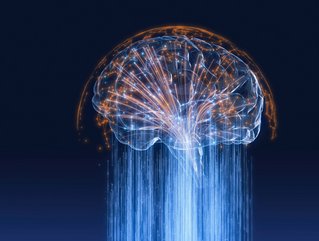 AI in healthcare
Georgios Ntentas, Senior Radiotherapy Physicist at the Guy's Cancer Centre, discusses the use of AI in healthcare, Population Health & paternity leave
Georgios Ntentas is a senior radiotherapy physicist at the Guy's Cancer Centre and a clinical academic researcher, through an NIHR Fellowship, investigating the side effects of radiotherapy to the heart and how to reduce them.
Here, he discusses AI in healthcare, clinical workflows and population health.

What has your career journey been like in the healthcare sector?
"During my undergraduate degree in Physics back in 2007 in Thessaloniki, Greece, I did a placement of "health physics" at a cancer centre which I really enjoyed and that's where my journey in the healthcare sector started. I joined the NHS (King's College Hospital) in 2011 as a trainee Medical Physicist until 2014, when I qualified.
"Then I took a break to study for a PhD at Oxford. In 2017, I came back to London and since then I have a combined clinical-academic role where I combine clinical radiotherapy work with research. I have really enjoyed my career pathway so far and I'm hoping to continue my clinical-academic role for the foreseeable future."

You have studied Population Health - how has COVID-19 impacted this subject?
"I was fortunate to study for my PhD in Population Health and further post-doc research in the Nuffield Department of Population Health in Oxford where one of the COVID-19 vaccines was developed.
"COVID has turbo-charged funding and focus on Population Health and Epidemiological research for the fight of future pandemics and quicker development of vaccines which is at least a silver lining on the multiple and severe effects of the pandemic in the healthcare sector.
"However, this has led to draining the available funds for other research areas, even within population health. For example, my work was on radiation epidemiology and late side effects of radiation therapy on cancer patients so not related to the field of infectious disease epidemiology of COVID-19. Researchers in our field and in many other fields struggled to compete for funding against COVID-19 related research projects. However, the global experience in mRNA vaccine development and the accelerated research in the field is producing more evidence for the future use of these types of mRNA vaccines in cancer therapy so that could potentially be another positive development for cancer research and healthcare provision."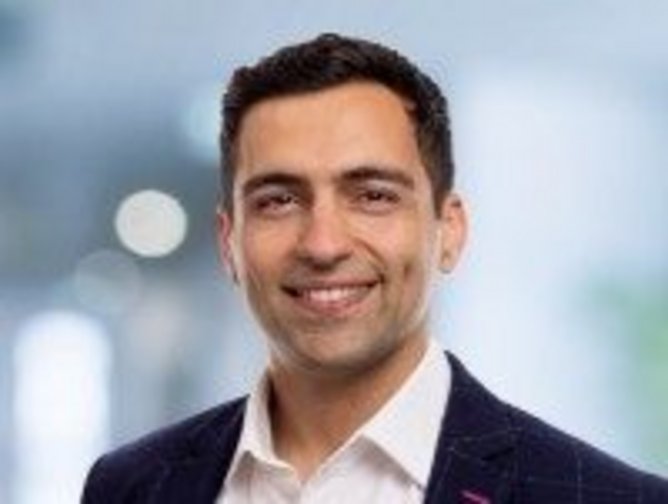 Georgios Ntentas
Tell us about your work on chemotherapy and radiotherapy
"My research work in the field has looked at the risks of chemotherapy- and radiotherapy-related heart disease in lymphoma cancer survivors, with a focus on radiation-related heart disease (RRHD). Patients with cancer in the chest area such as breast, lung or mediastinal lymphoma are at increased risk of RRHD due to incidental radiation dose to the heart due to its proximity to the irradiated tumour.
"In 2017 we published the first dose-response relationship which confirmed the association between radiation dose to the heart and risk of heart failure in the Blood Journal which has informed practice on lymphoma patients. I also investigated if using a more advanced radiotherapy method called Proton Beam Therapy could reduce the risk of RRDH in young lymphoma patients by reducing the dose to the heart. We showed that for most patients the benefits were moderate to low but for some patients the benefits could be substantial and thus they would benefit from referral, this work can be seen in the IJROBP. Currently I am running a clinical study at GSTT and KCL called CONNECT where I scan cancer patients before and after their radiotherapy treatment using simultaneous cardiac PET/MR imaging to detect chemotherapy- and radiotherapy-related acute heart disease with the aim to tackle it in current and future patients before it develops in severe heart disease."

As a clinician, can you tell us how AI can supplement clinical workflows?
"The AI centre and its experts can enable clinical researchers to accelerate our work, for example by developing solutions to help us gather, farm and analyse big healthcare datasets that we couldn't before. Some easy wins could be solutions that solve routine or repetitive tasks that clinicians currently spend unnecessary time on and help us focus on our area of expertise. A recent example we did in the Radiotherapy department which we are working on at the moment with computer scientists from the AI centre, is implementing an AI assisted auto contouring tool to delineate healthy organs and tumours in CT scans of cancer patients. Clinicians currently do this process manually in order to perform radiation treatment planning and estimate the radiation doses to these structures which takes hours of their clinical and research time. Also, there is a substantial inter and even intra-clinician variability in how they do this.
"By introducing this tool, we could save clinicians' time and improve consistency in how we delineate these structures. I need to clarify here that this is an extremely difficult task and thus only with the high expertise of scientists from the AI centre collaborating with our clinicians could we potentially achieve that."

What do the next 12 months hold for you?
"I am hoping to complete my clinical study by May 2024 and produce more evidence for further research in the field. To enable me to apply for more research funding to further develop the research area within GSTT and KCL and bring new PhD Students and through further collaborations with colleagues from Cardiology, imaging sciences and the AI centre. I am also taking up a part time role as deputy R&D lead at GSTT CLIMP where I am looking forward to learning more about the management and leadership side or research.
"On a more personal note, I will be taking a month off for paternity leave in a few weeks, to welcome a new member in our family very soon! So most of my plans for the next year will be at the mercy of the little guy…"