Greater threat identification with AI-based cybersecurity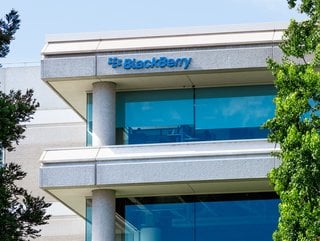 Expanded capabilities to BlackBerry's AI-based cybersecurity portfolio provide added controls, context and workflows to prevent sophisticated cyberthreats
BlackBerry Limited has announced powerful enhancements to its AI-based cybersecurity portfolio that will help customers strengthen their overall security posture, improve workflows, and ensure business resilience.
Capabilities announced at the BlackBerry Security Summit include enhanced data context for zero-trust network access, and faster, more efficient operations to stay one step ahead of today's and tomorrow's threats."BlackBerry is focused on delivering solutions that help businesses safeguard their sensitive data, solve challenges and stay on top of a rapidly evolving cyber threat landscape," said Billy Ho, Executive Vice President, Security Products at BlackBerry. "These new capabilities further strengthen our end-to-end approach to cybersecurity that's deeply rooted in the advanced intelligence of our Cylance® platform, which time and again has been proven to identify and stop attacks before they can even start."
Efficiency as important as efficacy for cybersecurity professionals
According to research by Reportlinker.com, the global AI in cybersecurity market is expected to reach US$57.1bn by 2028, rising at a market growth of 24.5% CAGR during the forecast period.
This, according to Reportlinker, was assisted in part at the start of the COVID-19 pandemic, where widespread frauds involving the novel coronavirus and the spoofing of official institutions, like the WHO, presented additional difficulties for organisations, prompting an increase in the adoption of AI in cybersecurity.

AI-powered systems can be set up to automatically respond to dangers and combat online threats more quickly. According to the findings, analysing and improving cyber risks as well as cyber-attacks is no longer a task on a human scale as the business attack surface develops and changes. To accurately quantify risk, up to highly-varying signals must be handled, based on the scale of the organisation.
Neural networks as well as other AI tools and techniques have emerged in response to this unprecedented challenge to aid information security teams in protecting sensitive data, decrease the risk of breaches, and enhance their security posture through more efficient and effective threat detection as well as threat removal features.
"The cybersecurity workforce shortage has elevated the need for efficiency to be as important as efficacy as security professionals aim to stay ahead of a constant barrage of complex, competing and evolving threats," said Frank Dickson, Group Vice President, Security and Trust at IDC. "Added controls, workflow improvements and contextual nuance provide organisations with the ability to act quickly in detecting and responding to endpoint threats and are in desperate need by an industry facing a critical talent gap."