Good Things: Will wearables transform care in the community?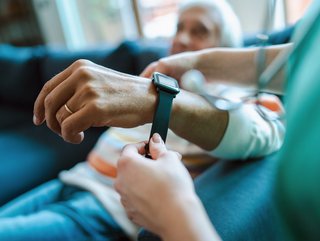 The Internet of Things is helping tech-savvy patients care for themselves with remote devices at home. But cyber security pros have headaches to handle
Fitness trackers and smartwatches may have helped consumers stick to exercise regimes and lose a few pounds in the past, but a new breed of mobile devices has set the bar much higher and hopes to level up the global healthcare industry using emerging technologies, including the Internet of Things, artificial intelligence (AI) and edge computing.
Tech-enabled pills designed to be swallowed and smart inhalers are in advanced stages of development. Still, cybercriminals could also enjoy something of a boost as the new devices will haemorrhage crucial personal data without the correct security protocols in place.
"IoT is transforming the healthcare industry in multiple ways," says Venky Ananth, Senior Vice President, Global Head of Healthcare, Infosys. "With patients constantly tracking their health parameters, providers monitoring patient's health conditions remotely and applying IoT in underwriting, claims, pricing, and risk assessment operations, IoT benefits the entire healthcare spectrum."
IoT also improves the patient experience, believes Ananth, who offers an example of IoT patients who can remotely monitor and continue treatment in the comfort of their home as support. "With real-time and constant monitoring, physicians can diagnose the disease at an early stage," he says. "They can now take proactive measures to treat the disease and improve the outcomes."
Predictive analytics and ML algorithms spell a healthy future
Consulting company Parks Associates found 28% of US households with an internet connection reported they intend to purchase a wearable device within the next six months, with health and medical features popular among shoppers. Around 95% said they were willing to pay more for a wearable if it possessed advanced healthcare functions, including 66% who would pay more for a device that accurately measures blood pressure and can share that information with their doctor.
"Driven by smartwatch adoption, consumers and patients have become used to using devices to collect, transmit, and interpret health data," says Kristen Hanich, Director, Broadband and Health Research, Parks Associates. "Remote care in the home relies both on the quality of patient monitoring and on the quality of the insights provided to the care team and family caregivers. The use of predictive analytics and machine learning algorithms in healthcare turn real-time data into actionable and potentially life-saving insights and diagnostic support."
There is tremendous value in bringing edge-based AI to connected healthcare devices, in the view of Poupak Khodabandeh, VP of Product, Syntiant Corp. "New use cases can be deployed quickly, efficiently, and with relatively low cost, while patient outcomes are improved by using machine learning to enable highly accurate, real-time monitoring and cloud-free data processing to help ensure privacy and security."
Swallowable pills and Covid-tracking smartwatches
The future may see patients using new devices to track chronic and complex diseases, says Infosys' Ananth. Ingestible sensors – in the form of swallowable pills – smart inhalers for asthma, and Bluetooth coagulation testing devices will be among the new range of products used by patients for disease management and recovery. Existing devices may be given new roles, such as smartwatches used to help detect and track Covid.
"For inpatient care, hospitals might use smart beds, which can sense the presence of a patient and automatically adjust to the correct angle to provide proper support without the need for a nurse to intervene," says Ananth. "We also expect to see healthcare devices becoming more connected. With the advent of Electronic Health Records (EHRs), medical data retrieved from patient devices will be captured into the patient's EHR directly for accurate diagnosis."

More people are using wearable devices in the workplace, which, in many cases, includes their homes, he says – a trend driven partly by the shift to remote work and an increasing interest in health monitoring.

However, as sensitive data from patients and other devices is captured through IoT, consumers and service providers need to be mindful of the security issues introduced by these technologies, explains Ananth.
"Anything that leads to benefits such as a healthier and more connected population is a good thing," he says. "But these devices pose a number of possible risks, and cybersecurity executives need to make sure corporate networks and data are not exposed to threats because of them.
"The rise in use of wearables, unfortunately, makes for a growing challenge for security executives and teams. Because these devices carry massive amounts of user data including personal information about the users, they might be targets for security breaches and data exfiltration."
Bad actors can use Wi-Fi to exploit wearables
Some wearable devices have proximity-based vulnerabilities and can be used by cybercriminals to harvest account information, says Ananth. Bad actors can use point-to-point networking, Wi-Fi networks, and other access methods to exploit wearables as entry points.
Ananth says wearable technology risks fall into three main categories. The first of these is cyber risks: insecure data transmitted via wearables could expose companies to class action lawsuits, costly fines and reputational damage.
The second category relates to bodily injury risks: malfunctioning devices can cause injuries, illnesses and even death. Device manufacturers may face a product liability lawsuit. The third area to monitor for risks covers technology errors and omissions: companies can be held liable for an economic loss from the failure of a device to work as intended.
But this increased complexity and the risks come with enormous opportunities for growth, as well as new products and services, says Ananth, particularly in the areas of cybersecurity and care for both children and the elderly.
"Apart from remote health monitoring, IoT for elderly care has applications in home safety and security, fall detection, and prevention systems and interactions with the outside world," he says. "However, the technology development in this space isn't rapid and is yet to be addressed."