Gaming industry bets on a move to the metaverse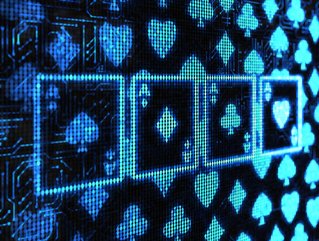 The rise of esports and evergreen popularity of online gambling means major metaverse investments are on the cards for new and established gaming companies
Real-world casinos could find billions of dollars – and customers – in the metaverse. And even those consumers who do not want to gamble in a virtual world could benefit from developments, with user experience improvements and new payment workflows expected to emerge from the work.
In August this year, trademark lawyer Josh Gerben noticed big-name casino brands MGM, Mandalay Bay and Bellagio have filed for metaverse-related trade names. The trademark filings could indicate big-name players are ready to offer virtual casinos and even launch a virtual currency related to casino activities, said Benzinga Crypto.
"I believe that casinos are set to benefit hugely from the exciting new immersive nature of the metaverse," Maria Bashkevich, Head Of Marketing at sports betting and online casino provider Uplatform, told Yogonet Gaming News. "It's expected to be a futuristic step beyond the experience towards what you might call super-real casino gaming."
The pinnacle of immersion has been live dealer games, where players could sit in the comfort of their home and interact with other players and a dealer, and Bashkevich says she expects many metaverse casino games to be very familiar. Games may have additional features, and most will function on a metaverse token or crypto payment system, she explains, but will basically remain the same.
"A metaverse online casino could be designed to closely mirror gaming floors in integrated resorts in cities like Las Vegas and Macau," says Bashkevich. "Or it could be completely different, perhaps with various options like underwater, space, or the wild west."
New navigation in the metaverse could be an unexpected win
This technology could play an important role in the development of live casino experiences, says Bashkevich, and not just in the on-screen visual experience. Fresh developments could include new navigation standards or how players place a wager.
The rise of esports has introduced a new multi-billion-dollar sector; the global esports market is expected to reach a value of US$2.89 billion in 2025, up from it's US$1 billion valuation in 2020.
"Esports, especially betting on games such as Dota2 and Call of Duty, has seen accelerated growth in the last two years, with millions of fans watching pros expertly navigate their way through virtual worlds," James Bennett, PR director at Receptional told The Drum in May. "Average bets on esports are high, potentially far higher than live sports, and the number of people betting on esports shot up during the pandemic."
This approach engages younger audiences, says Bennett, and the next step is to create a virtual world where they can "meet" and watch events in real-time.
Esports revenues come from a range of products and services, including consumer spending on video games, the sale of physical and digital copies, as well as in-game purchases, and subscription services, explains Statista. Additional revenue comes from sponsorship deals and media rights, and merchandise and ticket sales. China was seen as the largest esports market worldwide in 2021, generating an estimated US$360.1 million, followed by the United States with US$243 million.
Real-world sporting events could also benefit from a metaverse that embraces gambling. "When the global lockdowns of spring 2020 forced sporting events to be cancelled, betting faced months of revenue losses and sought refuge in digital, namely 'virtuals'," explains Bennett. "These Random Number Generated (RNG) competitions, spanning virtual horse racing - think Grand National 2020 - greyhounds, football, basketball and even track cycling, soared in popularity with bettors deprived of real-life events."