Gamers want to spend more time and money talking to AI NPCs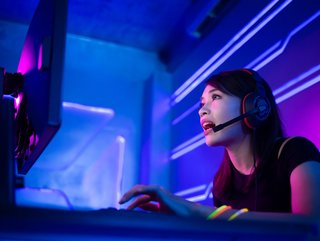 A new report finds the majority of gamers crave more personality from NPCs, with the majority ready to spend more time and money on games enhanced by AI
New research has revealed that most gamers are ready to pay more money for games featuring AI-powered non-playable characters (NPCs), with players keen to have unscripted in-game conversations using platforms such as OpenAI's ChatGPT.
The opportunities were outlined in a new report, Gamer Attitudes to NPCs, conducted by Inworld AI, a developer platform for advanced NPC behaviour and dialogue. The report surveyed over 1,000 gamers in the US aged 16-50.
Most of these respondents believe recent advancements in AI could change the face of gaming and usher in a new era of immersion and interaction with NPCs with individual personalities and the ability to converse unscripted voice-to-voice with the help of ChatGPT-like language models and multimodal behaviour and perception systems.
The report found:
81% would be willing to pay more for a game with AI-improved NPCs
84% of gamers agree that current NPCs make a positive difference in gameplay
Over half (52%) dislike repetitive NPC dialogue
76% want to see NPCs with better situational awareness
78% would spend more time playing games with advanced AI NPCs
Despite significant technological advancements in motion capture, graphics rendering, animation, and modelling, the technology that powers the behaviour of NPCs has remained stagnant, says Inworld AI. In other words, NPCs have not developed personalities of their own or the ability to respond to players unscripted. This is even though the report found that 84% of players today believe NPCs are a crucial addition to gameplay, with an essential role in building immersive stories and worlds.
The report highlighted the importance of narratives and storylines to most players. Meaningful interactions with NPCs were heavily sought after, with only 9% of players dismissing or avoiding NPCs during gameplay altogether. A significant minority (40%) even admitted talking to as many NPCs as possible to unlock more story content. Equally, 91% interacted with NPCs on some level, and 78% said they would spend more time playing a game with 'intelligent' NPCs.
"Humans are storytellers," says Kylan Gibbs, Co-Founder and CPO Inworld AI. "We're drawn to narratives that help us to make sense of the world around us. The same thing is true in the gaming world - the more immersive and believable a story is, the more we want to stay inside it. So it's really no surprise that so many gamers want to unlock deeper stories through these NPC interactions."
Gamers care deeply about NPCs
While trolling is most prevalent among younger gamers (the report found 39% of 16-24-year-olds troll NPCs), it was apparent that gamers take the time to watch NPCs doing 'stupid' things, mainly when the characters were considered two-dimensional and poor-quality.
The typical NPC characteristics most disliked by players were repetitive dialogue, walking in circles, and inability to adapt to changes in games (disliked by 52%, 33% and 30% of players, respectively.) Other traits, such as awkward movements and lack of variation, also contributed to their disconnect from NPCs.
"Gamers care deeply about NPCs," says Gibbs. "They have a huge impact on gameplay, but gamers are frustrated with the fact that they haven't evolved. With advanced AI NPCs, there's an opportunity for games to give players more of the immersive and realistic interactions with NPCs that gamers want."
A large majority (76%) want better situational awareness from NPCs, and 60% want more interactive dialogue and a sense of humour. Understanding these requirements and being able to cater to them proved to be an appealing concept for almost all gamers surveyed. The report noted 79% of respondents said they were excited by the promise of AI NPCs, with 88% believing they would make a game more immersive. Almost all - 99% - believe the inclusion of advanced AI NPCs would positively impact gameplay, and 81% are willing to pay for the experience.
"Advances in AI have real potential to bring NPCs to life and revolutionise the way gamers interact with them," says Florin Radu, Head of Partnerships at Inworld AI. "It's little surprise that gamers are excited by the possibility of having a unique experience with NPCs every time they play - and it's precisely this excitement that we think will result in many more developers including advanced AI NPCs in their games in the near future."