Five minutes with Dr Emilia Molimpakis, CEO of Thymia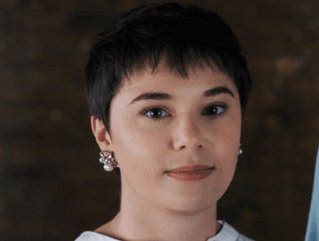 Dr Emilia Molimpakis, the CEO and Co-Founder of Thymia
Dr Emilia Molimpakis is the CEO and Co-Founder of Thymia, a pioneering platform that uses video games to make accurate neuropsychological assessments
Dr Emilia Molimpakis has been at the helm of Thymia for almost three years now.
In her creation and ongoing development of the platform, she utilised her decade-long experience in academia, working as a Neuroscientist and Linguist.
During this period of her career – most of which she spent at University College London – she used other individuals' approaches to producing and following language as a biomarker to gain deeper insights into various cognitive processes.
Molimpakis has worked with an extensive variety of conditions, including identifying cognitive decline in Alzheimer's Disease patients and working towards treatments for depression – all through language use.
Interestingly, during her career Molimpakis has also worked as a Scientific Consultant for video game developers, using her psycholinguistics background to help video game developers create progressively more difficult levels.
Using AI models to create diagnostic video games
Molimpakis' decision to launch Thymia was rooted in personal experience and seeing first-hand how healthcare systems can't always cover all bases.
A friend of hers, who was working with a psychiatrist on a regular basis, attempted to take her own life.
For Molimpakis, this drove her to devise a new, AI-led solution. Using her academic background, she worked to create a technology that could successfully identify a cognitive pattern such as this, ahead of time.
Her goal – and the continued pursuit of Thymia – is to create an AI application technology that can support and enhance the mental health support systems that are in place.
Today, the company is growing rapidly, and is the subject of extensive interest – from the fields of tech to healthcare and beyond.
As the CEO of this accelerating application, Molimpakis explains the multi-faceted nature of her role.
"There are two big things for me at this point; one is the intellectual challenge of developing Thymia's clinical solution."
"It's a technically and scientifically complex task which involves multiple scientific disciplines, not just Neuroscience, Psychology and Linguistics (my specialties), but also Computer Vision, ethical AI and multi-modal ML. I love bouncing ideas off of Stefano, my Co-Founder, and other members of the team and seeing these take shape within hours."
As the company continues to develop this potentially revolutionary application of AI, the experience of the end-user remains at the centre of Thymia's focus.
"We also take great pride in building a beautiful and engaging product – it is one of the core values of Thymia – so I love seeing every new development there and contributing to the design."
"The other thing that is quite simply incomparable is seeing how big of an impact this solution can have on the everyday lives of so many people."
"I always smile every time a patient or other end-user tells us how much they love our games. This really is the reason we created Thymia, and it's also the reason I keep pushing hard every single day to make that day count, even on super challenging days."