Fintech and banking welcome the rise of the RPA robots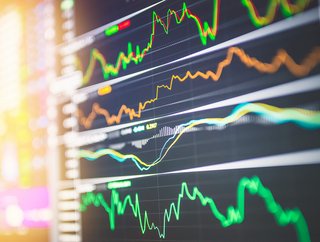 Robotic process automation (RPA) is taking on unloved back-office roles in banking, finance and fintech to save money and meet compliance requirements
Robots have been working on the factory floor for decades, but now a new breed of automated workers has moved to the back office to deal with some of the most tedious tasks faced by banking and finance companies.
"Any kind of automation in the IT world applies the same objective of using machines in the physical world to reduce human effort," explains Vasudevan Swaminathan, Founder and CEO of Zuci Systems. "Whether it is test automation, infrastructure automation, deployment automation or robotic process automation (RPA), they all share the same goals: time savings, cost savings, increased employee productivity, better accuracy and improved efficiency and reliability."
But Swaminathan says it's important to acknowledge that RPA is not new, and is in fact an extension of record-and-playback approaches used in test automation.
"But where RPA differs from test automation is that while test automation is meant to check for any break in application functionality by automating regression tests, RPA is used in automating business processes," he explains.
Banking and fintech can benefit from RPA, says Microsoft
Organisations in a variety of industries can benefit from RPA, according to Microsoft, but the technology lends itself best to rule-based, non-subjective processes typically found in areas like finance.
"With RPA technology, one person can do the same amount of work it would regularly take a few dozen employees to do," says Arthur Wang, CFO of China's WeBank. "We can handle 98% of our customer service requests online automatically. One regular customer service staff member plus an RPA can give us 30 or 40 times the efficiency of regular banks, which has significantly reduced our costs when dealing with customer requests. This is critical for an inclusive financial-services provider. We can be extremely efficient in providing services and responding to any of our customers."
Companies in highly regulated industries like banking and fintech have discovered automation is a cost-effective way to meet compliance requirements. "You also get better customer service because you've got more power in the process," says Professor Leslie Willcocks, Emeritus Professor of Work, Technology and Globalisation Department of Management at the London School of Economics. "A company that receives lots of customer inquiries, for example, can free staff to deal with the more complex questions."
There are benefits for employees too, explains Wilcocks. While carrying out recent research, they found that in every case the technology had been welcomed because the tasks being handed to RPA were disliked by staff.
"The major benefit we found in the 16 case studies we undertook is a return on investment that varies between 30% and as much as 200% in the first year," says Wilcocks. "But it's wrong to look just at the short-term financial gains — particularly if those are simply a result of labour savings. That approach does not do justice to the power of the software because there are multiple business benefits."
Four ways fintech and finance can boost business with RPA
Wilcocks suggest four important considerations for those companies looking to introduce RPA into their business processes. "The most important consideration is strategy. You can use automation tactically for cost savings, but if you use RPA as a broader strategic tool, you get a lot more out of it."
The second consideration is the launch, which should include significant C-suite buy-in and the appointment of a product champion, says Wilcocks, and the project itself has to be stable, rules-based, repetitive, and usually high-volume.
"The third consideration is change management — persuading the organisation to change and adopt automation," says Wilcocks. "It is a key issue from the outset."
The fourth is building a mature enterprise capability for RPA, he says, pointing to the examples of experienced companies who have been using the technology for a significant amount of time and built centres of excellence within business operations.
"They have people who assess the feasibility of a proposal from a business unit," Wilcocks. "They have people who configure a robot, install it, and develop it, and controllers who switch it on and off, and plan its work and how it fits with human work."