European innovation fund backs Ganymed's clinical robot work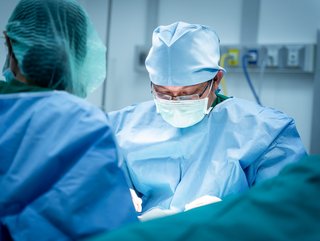 The European Innovation Council invests in a France-based orthopaedic technology company to build better computer vision and robotics services and products
Computer vision and robotics technology developer for orthopaedic clients Ganymed Robotics has extended its Series B funding with an additional €15 million, bringing the total Series B amount to €36 million.
The Fund of the European Innovation Council, through its Accelerator Program, and Cap Horn invested €14 million. Bpifrance, the French national investment bank, extended a €1 million loan to finance market access work. The initial Series B close of €21 million, led by Cathay Health and joined by Crédit Mutuel Innovation, Kurma Partners and BNP Paribas Développement, was announced in July 2022.
The combined funds will be used to complete the development of Ganymed Robotics' surgical robotic assistant for knee arthroplasty (TKA), accelerate regulatory and market access activities, and diversify the innovation product pipeline.
"Welcoming such highly valuable investors a few months after an oversubscribed Series B first close, puts us in an extremely solid position amid a worldwide financing crunch for start-ups," says Sophie Cahen, CEO and co-founder of Ganymed Robotics. "We now have the resources and expertise to bring our unique patented technology to market, with the aim to become the standard of care for joint replacement,"
Michel Therin, Chairman of Ganymed Robotics' Board says: "Robotic assistance, together with image guidance and clinical decision tools, will be pivotal to push the limits of what can be achieved surgically and even more important to offer quality care to everyone, everywhere, in the context of a worldwide shortage of medical expertise and staff. Ganymed Robotics, with its proprietary intuitive technology and highly talented team, is uniquely positioned to win on both aspects in the field of joint replacement."
Ganymed Robotics has developed a proprietary technology platform built around contactless localisation of the bones and human-machine collaborative movement. The first application is a co-manipulated surgical robotic assistant for total knee arthroplasty (TKA).
The market for TKA is expected to rise from 2.4 million procedures in 2021 to 5.7 million in 2030 in the OECD alone, says Ganymed, yet 95 per cent are performed without technological assistance, leading to sub-optimal outcomes and a patient dissatisfaction above 20 per cent. Ganymed's device aims to improve patient outcomes and surgeon experience in a value-based care environment. After total knee arthroplasty, Ganymed plans to expand its technology platform to address other market needs.