Euro funds for artificial intelligence ultrasound innovator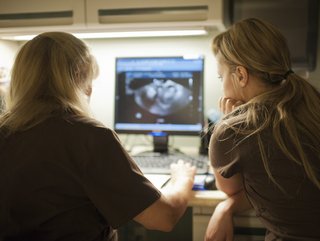 Artificial intelligence healthcare start-up Sonio raises €10M through European Innovation Council Accelerator fund to improve health of women and babies
France's AI healthcare start-up Sonio has secured €10M through the deep-tech support fund European Innovation Council Accelerator.
This fundraising - €2.5M in grants and €7.5M in equity investment - comes in addition to the €5M previously raised with Elaia, OneRagtime and Bpi France in June this year.
Sonio serves fetal medicine professionals and produces pregnancy ultrasounds through artificial intelligence. The company says the investment will allow it to accelerate releases of new features on its platform, such as embedded image recognition and genomics. The company also hopes to gain momentum for its market entry in the United States, as well as increase sales in Europe and India.
Sonio brings together expertise from the fields of fetal medicine, artificial intelligence, software development and ultrasound imaging to address the 50 per cent of congenital malformations not detected before birth and improve access and quality of care for pregnant women and children.
The startup company builds on five years of R&D and clinical development at Ecole Polytechnique, the PRAIRIE Institute and Necker Hospital in Paris.
Funding means more research and clinical studies,
"Receiving such significant funding from one of the most competitive accelerators in the world is a testament to the innovation Sonio brings to fetal medicine" says Cécile Brosset, Chief Executive Officer and co-Founder of Sonio.
Rémi Besson, Chief Scientific Officer and co-Founder of Sonio, says: "For us, this funding means more research, more clinical studies, more innovation, more patents filed in Europe and ultimately an improved quality of care for patients, wherever they are. We are eager to intensify our scientific partnerships with some of the best experts in Fetal Medicine and Artificial Intelligence."
Sonio's team has previously released two products: Sonio Diagnostics, designed for expert diagnostic ultrasounds, and Sonio Pro, launched in October.
Partnerships have already been signed with Samsung France, one of the main women's health ultrasound manufacturers, and specialised distributors, including Lifecell in India, Manager Systems in Brazil, and Dynamic Medicals in Nigeria.
"This funding from EIC will allow us to accelerate our commercial development in the USA and in Europe, thanks to faster innovation and better market access," says Dagmar Nuber, Chief Business Officer and co-Founder at Sonio. "We will also be able to initiate more distribution partnerships in countries where access to healthcare is scarce, thus helping us to fulfil our mission, which is to improve access and quality of care of women and children."