Cloud, edge and the next generation of advanced driving aids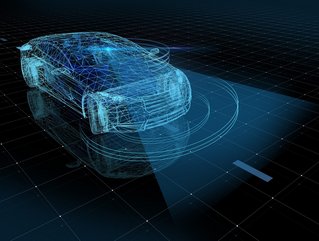 Autonomous vehicles
Advanced driver assistance systems, generating huge quantities of data, will rely on the building of robust systems, potentially aided by edge computing
There are multiple factors that determine safety and efficiency on the road. With more possibilities for danger and potential delays around every corner, drivers are less able than computers to see all the signs and determine the best course of action. In a heartbeat – or even less than – an advanced driver assistance system (ADAS) can save a life or direct a driver along a route that shaves minutes off their travel times.
Making use of an abundance of data, ADAS systems encompass various functions: a lane control mechanism, found in the most recent cars; emergency braking and pedestrian detection; and parking assistance. In fact, they're becoming so smart that they can determine when the driver is drowsy or driving under the influence of illegal substances.
However, these systems, especially when combined with the data demands of the future's autonomous vehicles, will require considerable improvements on current networking capabilities. Building networks and ecosystems that can handle the sheer volume of data these systems will generate – thought to be as much as 40TB of data an hour from cameras, radar, and other sensors from driverless cars – will determine the success, the safety, and the experience of autonomous driving, Jordan MacPherson, Director of Product Operations at Park Place Technologies, explained recently to AI Magazine.
"Investing in resilient, cyber secure and agile cloud computing strategies, that utilise powerful compute and ignite real-time analysis and decision making from edge devices is absolutely crucial," he explains. "It's critical now, not tomorrow. We are already driving partially automated, intelligent cars – but they are about to get smarter."
As predicted in a report by Gartner, the benefits of 5G and edge computing could contribute to the greater use of edge applications within the automotive sector.
"Workloads that are not safety-critical – infotainment and smart traffic management, for example – could start to shift to the edge from onboard or in the cloud. Eventually, 5G connectivity could reduce latency to the point that certain safety-critical functions could begin to be augmented by the edge infrastructure, rather than relying solely on onboard systems."
Data-driven AI
As of July 2022, EU regulation was put into place to ensure that ADAS is available across the entire automotive industry. ADAS is now mandatory for certain functions in all new cars, and includes advanced emergency braking systems (AEBS), lane departure warning systems (LDWS), speed assistance, rear-view cameras, and alcohol interlock installation – systems that prevent the driver from using the car with too much alcohol in their blood.
"These safety features have been designed to help drivers prevent collisions and improve the driving experience," says Hayley Pells, Policy Manager at the Institute of the Motor Industry. "Non-mandatory ADAS features that are common include blind-spot monitoring, parking sensors, and forward-collision warning systems. All ADAS technologies are today improving safety and helping drivers stay alert and aware while on the road."
As Robert Howard, ADAS Product Specialist at TomTom, explains, vehicles equipped with ADAS tech have the capacity to anonymously gather large amounts of data. This data, if used appropriately, can help to build more efficient and safer infrastructure for an automated driving future.
A bridge to driver acceptance of autonomy
Driver assistance has been provided to many drivers through various means. But ADAS is becoming less of a luxury and more of a necessity, which can also be understood by looking at how Google manages traffic and provides real-time updates to drivers – allowing them to select the fastest, most economical routes based on traffic data and other factors.
"Connectivity also enables ADAS features like remote monitoring and control. With the help of mobile apps or web portals, drivers can remotely monitor their vehicle's performance, receive alerts about maintenance issues, and even control certain functions such as locking and unlocking the doors or starting the engine," Pells explains.
As Howard describes, connected cars create a dynamic environment for low-cost data sharing and aggregation, whereby massive amounts of anonymised data can be moved between the physical world and the cloud. "Using AI, we can potentially provide real-time valuable insight into how roads are used, where traffic hotspots are, and how to better design infrastructure for automated driving safety."
There are many use cases for AI in vehicle engineering outside of self-driving cars, and one of the most potentially beneficial is monitoring driver awareness.
"Several manufacturers are now using in-car computer vision-equipped cameras to monitor driver faces for microscopic indications of fatigue, which could provide early warning of tiredness that may lead to injury," comments technology expert and influencer Bernard Marr. "It's easy to see why this is considered an important use case in the industry, where fatigue is said to play a role in up to 25% of serious and fatal road traffic accidents. Bosch is one of the technology manufacturers that has created systems designed to detect fatigue and even 'microsleeps' – incidents where drivers nod off for just a second or two, often without noticing – but that are enough to frequently cause accidents."
The role of infrastructure in a connected, assisted system
One of the biggest challenges that carmakers face in realising the full potential of automated driving is building safe and accurate systems in a scalable, cost-effective way, Howard describes.
Aiding the safe operation of ADAS-enabled vehicles and autonomous cars, infrastructure has become a key component in making sure cars can leverage data to their fullest. The infrastructure conversation is driven by the demand on driver assistance technologies to rapidly share insights via the cloud and telecommunications networks, whereby the surrounding network must be capable of supporting reliable, real-time data transfer.
"ADAS systems require robust infrastructure to function safely and effectively," Howard comments. "However, for this to happen, all the elements of the infrastructure need to operate in perfect harmony. For example, without high-speed connectivity between vehicles and the surrounding environment, then the transfer of masses of physical data to the cloud will not take place quickly enough to support the high-definition maps that provide accurate location and road information to ensure safe navigation."