Aurora Labs & Deloitte to use AI to tackle future car issues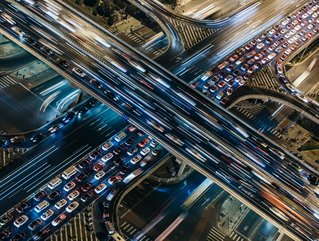 Automotive manufacturers are turning to software experts to help them evolve their processes, methodologies, and technologies
Aurora Labs and Deloitte's combined expertise and technology solutions will help automotive companies in the development of software-defined vehicles
Consulting firm Deloitte and automotive AI company Aurora Labs have announced a strategic cooperation aimed at combining their expertise and technology solutions to assist automotive companies in developing future software-defined vehicles.
As the automotive industry transitions to electrical vehicles, software-defined vehicles, and Continuous Integration/Continuous Delivery (CI/CD) processes, automotive manufacturers are turning to software experts to help them evolve their processes, methodologies, and technologies.
Collaboration to help drive efficiencies
Deloitte and Aurora Labs said their collaboration will combine the expertise and AI-based technologies required by vehicle manufacturers to drive up to 30% efficiencies throughout software development, quality assurance, certification, and over-the-air (OTA) maintenance with data and insights that were previously unavailable.
Deloitte offers services in the automotive industry around SW Management to support OEM and OEM suppliers. Automotive CASE (Connected, Autonomous, Shared, Electrification) Trends require intelligent SW Management methods.
"To enable the software-defined vehicles of the future, complex development challenges exist," said Andi Herzig, Global Head of Automotive Risk Advisory at Deloitte. "The integration of complex software deliveries throughout a supply chain distributed across the globe while applying necessary quality and process standards is an unsolved issue.
"Aurora Labs' AI insights are needed by OEMs and suppliers to assure that development and quality processes are manageable, fast, and follow the highest quality standards. This is especially true since the software of a car needs to be maintained after delivery through OTA (over-the-air) updates over many years."
Aurora Labs offers AI-based Vehicle Software Intelligence solutions that enable global automotive manufacturers to continuously collect actionable data and obtain a deep understanding of line-of-code software changes, dependencies, and behaviour.
"Partnering with Deloitte addresses the major challenges faced by our industry - how to adopt the processes and the technologies required to stay competitive. We believe that the synergies from this partnership bring great value to our joint customers," said Zohar Fox, CEO of Aurora Labs.