Alibaba's community plans to help develop the next super app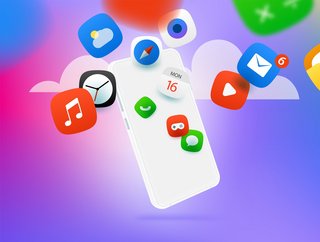 Cloud company's development community promises access to tools and services honed while building their own e-commerce super apps, Taobao and Tmall
Alibaba's machine learning and digital services division has launched a new community to help global developers build the next generation of powerful super apps.
Alibaba Cloud also promises members of the new Apsara Developer Community the opportunity to benefit from the company's hard-won experience with its own e-commerce super apps, Taobao and Tmall.
"The developer community is an integral part of Alibaba Cloud's ecosystem," says Selina Yuan, Vice President of Alibaba Group and President of Alibaba Cloud Intelligence International Business Unit. "We hope to grow together with our developers by providing the latest technologies, ecosystem resources and business collaboration opportunities."
Unveiled at Alibaba Cloud's Global Developer Summit in Jakarta this week, the Apsara Developer Community offers global developers resources and insights into technology trends, including Web3 and artificial intelligence. These resources include access to new development tools and the latest projects, training materials and tutorials, forums and blogs, community events and competitions to showcase application development, and other upskilling and networking opportunities.
Alibaba Cloud also announced its latest competition, PolarDB Global Hackathon 2023, to encourage developers to explore cloud-native database innovations. Winners will be awarded a total of US$30,000 in cash prizes.
Also introduced this week was the Alibaba SMART Scholarship, which aims to encourage students to join the developer community and become local digital talents. During the first year of this annual scholarship program, 20 interns from universities will be recruited to join Alibaba Cloud's local offices to gain more field experience.
Super apps with platform capabilities "within hours"
With the rise of the so-called super apps - powerful single apps that include a range of independently developed mini apps to cater for different user requirements - Alibaba Cloud also unveiled a new solution to help developers build their own super apps. Using Alibaba Cloud's Enterprise Mobile Application Studio (EMAS), the solution aims to enable developers to build super apps with platform capabilities within hours.
Built on best practices of Alibaba's e-commerce super apps Taobao and Tmall, Alibaba says the solution provides developers with a rich ecosystem, including components for app infrastructure and business features, containers for running mini apps, and services for DevOps and operations.
"We believe our proven technologies and experience in supporting successful super apps can be beneficial for worldwide developers who are looking to create their own super apps and corresponding platform ecosystem," says Raymond Xiao, Head of International Industry Solutions and Architecture at Alibaba Cloud Intelligence. "We can co-create more innovative technologies and solutions together with our developers, boosting further growth of the developer community."
With over 30,000 contributors, Alibaba Cloud says it has contributed to over 2,700 open-source projects on Github. The cloud provider is also a key member of open-source communities including Cloud Native Computing Foundation (CNCF), The Linux Foundation and RISC-V International.