AI to help find new drugs and trials for oncology patients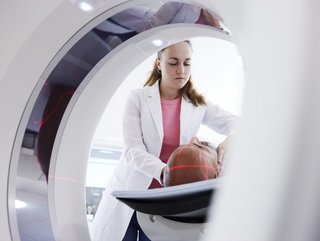 Massive Bio plans to expand the use of artificial intelligence in oncology services, including clinical trial matching and tracking recently approved drugs
Cancer treatment technology provider Massive Bio is to launch an AI-powered drug-matching product designed to help oncologists identify more cancer treatment options for patients, including recently approved drugs and active clinical trials.
The new drug-matching product will also help biotech and pharmaceutical companies better target which patients and physicians need the latest drugs, improving their go-to-market efficiency. Massive Bio plans to launch the product in the first half of 2023 with general availability achieved later this year.
The new product will expand the usage of artificial intelligence in oncology, building on Massive Bio's oncology-focused AI platform, which has onboarded more than 100,000 patients for its clinical trial matching service. The platform currently helps cancer patients identify relevant clinical trials using AI, empowering them to find treatment options faster while enabling life sciences companies to conduct more inclusive population-based recruitment rather than traditional site-specific recruitment. Massive Bio also helps patients remove logistical constraints once they are matched to a specific treatment, improving the patient's success of treatment.
'Amazonising' the patient journey with artificial intelligence
"We believe there's so much more that can be done to advance the field of oncology," says Selin Kurnaz, co-founder and CEO of Massive Bio. "At the end of the day, we want to 'Amazonise' the entire patient journey, which includes patient identification, clinical decision support and last mile. This allows scale and a data-driven approach to finding the best treatments, including FDA-approved drugs and active clinical trials for patients and oncologists.
"Right now, there is no universal system that looks at millions of data points in the patient journey to provide instant clinical decision support. We want to reverse engineer the process using real-time clinical data – not outdated financial claims data – to match the right patients with the right treatments at the right time."
In 2022, roughly 1.9 million people were diagnosed with cancer in the United States. A record 30 novel oncology treatments were launched globally in 2021, says Massive Bio, bringing the total to 104 in the past five years and 159 since 2012. Many were approved for more than one indication, and the use of precision biomarkers has become the standard of care for dozens of tumours. A recent oncology pipeline report showed roughly 55 per cent of all cancer clinical trials involved using biomarkers.
"With the advent of big data, genomics, analytics and real-time insights, the oncology community needs to reimagine cancer patient care, clinical trial design, and the entire drug discovery process," says Arturo Loaiza-Bonilla, Massive Bio's co-founder and Chief Medical Officer. "As an oncology researcher, this is an extremely exciting time as we work with physicians, patients and life sciences companies to advance the research and development ecosystem."