AI-powered platform hits unicorn status after Series D round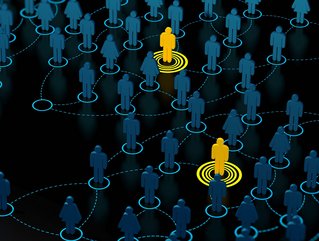 London-based AI talent platform Beamery has raised US$50mn in a Series D funding round, becoming the UK's latest unicorn in the process
AI talent lifecycle management platform Beamery has announced it has closed a US$50mn Series D funding round, taking the company to a valuation of over US$1bn and into unicorn status.
Beamery works with companies such as General Motors and Johnson & Johnson the intelligence they need to make the right decisions about their workforce and supports businesses through each stage of the talent lifecycle – from recruiting, to talent mobility and development, to upskilling.
The funding round was led by Teachers' Ventures Growth (TVG), part of the CA$242bn Ontario Teachers' Pension Plan, adding to its Series C investment in June 2021. TVG focuses on late-stage venture and growth equity investments in companies that use technology to shape a better future.
In 2022, amidst a challenging global climate, Beamery has seen a huge increase in Fortune 500 clients – since the company's Series C round, Fortune 500 revenue has risen by over 250%. The company has added global brands like BBC and Uber to its roster of enterprise clients, and has helped companies make critical progress on key talent initiatives – seeing increases to employee tenure of 2.5x, over 20% more diversity candidates that companies are able to hire and retain, and a 50% reduction in hiring and retention cost.
Agile approach to talent is more important than ever
Low productivity, ongoing skills shortages and plunging consumer confidence continue to negatively impact business. Following warnings from the International Monetary Fund director that we are facing a "fundamental shift" towards uncertainty in the global economy, more agile talent approaches that allow companies to hire, develop and redeploy skills across their business, to where they are needed most, are more essential than ever for organisations that want to not only weather the storm, but emerge stronger.
"For nearly a decade we have been hyper-focused on building technology that enables our clients to unlock the full potential of the global workforce," said Abakar Saidov, CEO of Beamery. "Beamery's ethical AI-powered talent platform gives companies the intelligence they need to plan for business needs and gaps, understand the skills and capabilities they have, and attract, retain, upskill and redeploy their workforce successfully.
"With this new funding, we will continue to develop groundbreaking ways for companies to better understand their workforce today and be able to plan for tomorrow, so they can create truly agile organisations ready to withstand any market turbulence."