AI enterprise study uncovers key actions to maximise value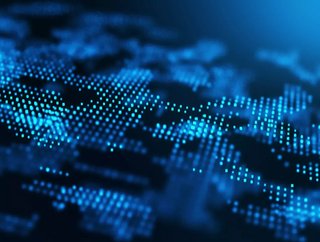 Deloitte's State of the AI in the Enterprise report underscores how AI has a role to play in meeting global challenges presented to organisations today
Today is no longer about adopting AI or automating processes for efficiency. According to Deloitte's "State of the AI in the Enterprise" October 2022 report, it is now about realising value, driving outcomes, and unleashing the potential AI holds to drive new opportunities for businesses, employees and society at large.
Consulting firm Deloitte's fifth version of the report, which was released last week, underscores how AI has a unique and powerful role to play in meeting many of the global challenges presented to organisations today.
A survey of 2,620 executives in 13 countries found that 94% of respondents considered AI critical to success over the next five years. Deloitte grouped responding organizations into four profiles — Transformers, Pathseekers, Starters and Underachievers — based on how many types of AI applications they have deployed full-scale and the number of outcomes achieved to a high degree.
Outcomes 'lagging' as more organisations deploy AI solutions
"As organisations deploy more AI, outcomes appear to be lagging," the report said. "This year's survey found that, unfortunately, many organisations are struggling with middling results, despite increased deployment activity."
According to Deloitte's report, 79% of respondents reported achieving full-scale deployment for three or more types of AI applications—up from 62% last year. Yet, the percentage of respondents that now find themselves in the Underachievers category (Highdeployed / Low-achieving) rose to 22% this year from 17% last year.
Survey respondents reported varying challenges depending on the stage of AI implementation, emphasising the resounding importance of clear leadership and focused investment that a successful AI transformation requires. When starting new AI projects, the top reported challenge is proving AI's business value (37%). As organisations attempt to scale up their AI projects over time, key impediments such as managing AI-related risks (50%), lack of executive buy-in (50%), and lack of maintenance or ongoing support (50%) push toward the top of the list.
Around 27% of companies reported five or more AI deployments that led to a similar number of successful outcomes, roughly even with last year's percentage. Another 24% deployed fewer AI projects but still saw five or more successful outcomes from them. However, 22% of companies said they made five or more full-scale deployments but saw relatively scant positive outcomes, a significant increase over the 17% who said the same a year ago.
Biggest barriers to successful AI integration
That growing gap between successful AI projects and less successful ones can be tied to problems throughout the process of integrating AI into business operations. When starting new projects, companies cited a lack of executive buy-in, insufficient maintenance and support, and managing AI-related risks as the biggest barriers. As projects began to scale throughout an organisation, the top culprits that stymied success were inadequate funding, choosing the wrong AI technology, and a lack of technical skill among staff.
"This emphasises the resounding importance of clear leadership and focused investment that a successful AI transformation requires," the report said. "More so, it demonstrates the ongoing challenge of establishing the coordination and discipline needed to consistently fund initiatives after they have ceased to be the shiny object."