AI development in the UK boosted by government funding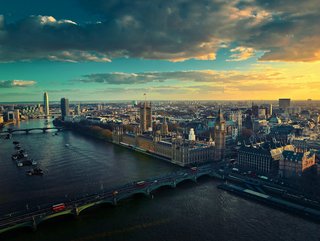 With AI expected to contribute billions of pounds to the UK, the proposed task force aims to help grow the national economy
With ambition to become an AI world leader, the UK government just announced an initial investment of £100mn to boost AI development and ensure safety
The UK government just announced a huge initial investment of £100mn to boost the development of AI following suit with global interest in AI machines. This announcement serves to boost the development of safe and reliable foundation AI models nationally.
The Prime Minister and the Secretary of State for Science, Innovation and Technology have revealed that a task force will be created to develop and ensure safe and reliable use of artificial intelligence (AI) systems across the economy, with the aim of making the UK globally competitive in this type of technology.
Large Language Models (LLM)
Foundation models, also known as large language models (LLM), are AI systems that have been trained on massive volumes of data such as text, images, video, or audio to gain broad and sophisticated capabilities across many tasks.
They have become a crucial part of the AI ecosystem and are increasingly being used across a variety of fields, including healthcare, education, finance, and security.
With AI expected to contribute billions of pounds to the UK, the proposed task force aims to help grow the national economy and generate better outcomes for people through better public services.
Tripling national productivity growth rates
Research suggests that the broad adoption of such systems could triple national productivity growth rates, making them a key driver of economic growth.
The task force, which has been modelled on the success of the COVID-19 vaccine task force, will enable government and industry experts to work towards developing the safety and reliability of foundation models.
The investment itself will focus on enabling public services to benefit from this type of AI, as well as an opportunity to establish the UK as a world leader in foundation models and AI safety. With the first pilots expected to launch in the coming months, the task force will directly report to the Prime Minister and Technology Secretary with their findings.
The funding announcement follows a Cabinet meeting where Ministers agreed on the transformative potential of AI, the vital importance of retaining public confidence in its use, and the need for regulation that keeps people safe without preventing innovation.
"A transformative impact in nearly every industry"
Prime Minister, Rishi Sunak, stated that "harnessing the potential of AI provides enormous opportunities to grow our economy, create better-paid jobs, and build a better future through advances in healthcare and security."
He added that by investing in emerging technologies through the new expert task force, the government can continue to lead the way in developing safe and trustworthy AI as part of shaping a more innovative UK economy.
Science, Innovation, and Technology Secretary, Michelle Donelan, noted that "cutting-edge AI can have a transformative impact in nearly every industry."
"It can revolutionise the way we develop new medical treatments, tackle climate change, and improve our public services, all while growing and future-proofing our economy."
UK's ambition to become a world leader in AI
This investment is a critical step in the UK's ambition to become a world leader in AI, and it follows earlier investments in AI technology.
These include the £900mn investment in a new 'exascale' supercomputer and a dedicated AI Research Resource, which are designed to equip the UK with the processing power it needs to support the next generation of AI innovation.
The new task force will have a crucial role in ensuring that the major, multi-year funding announced is strategically invested to prioritise and strengthen the UK's capability in foundation models.
Hope for future advancement
Doug Gurr, Chair of The Alan Turing Institute, stated "we congratulate the government on this exciting investment which will keep the UK at the cutting edge of this transformative technology and look forward to continuing to work closely with policymakers, industry partners, and academics to ensure that the benefits of AI are harnessed for the good of society."
In addition to the government's investment, both private companies and academic institutions are also pouring significant resources into AI research and development, leading to new start-ups and a surge of interest in the field from students and researchers alike.
As AI continues to advance worldwide, it is crucial to remember the ethical implications of this type of technology. The Turing Institute, for example, is dedicated to advancing AI research while also considering social and ethical implications of its development and use.
AI's increasing integration into our lives means that it is also important to ensure that it is used in ways that benefit society as a whole. This includes addressing issues like bias and discrimination in AI algorithms and ensuring that privacy and security concerns are addressed, as well as considering the potential impact of AI on workforces.
Despite these challenges, with a continued investment into research and development, the benefits of AI have enormous potential. Positive future outcomes include improving healthcare, advancing scientific research, and revolutionising the way humanity lives and works.
Gartner: Government organisations increasing investment in AI
As the demand for public services continues to grow, it is clear that governments are turning to AI to help with public purpose or its mission more efficiently and effectively.
According to the 2021 Gartner CIO survey, 36% of government respondents indicated that they planned to increase investment in AI and machine learning in 2021. Therefore, it is understandable that, since the release of ChatGPT amongst many other AI systems, the number of respondents are increasing.
This trend is reflected in the widespread adoption of chatbots or conversational agents, which are currently leading in government AI technology adoption.
The Gartner Digital Transformation Divergence Across Government Sectors survey found that 26% of respondents have already deployed chatbots, while a further 59% expect to have deployed them within the next three years.
However, despite growing popularity of AI technologies, a separate Gartner survey found that government employees are still concerned about their impact. AI technologies are still viewed with some uncertainty, especially among employees who have never worked with AI-backed solutions.
More than half (53%) of government employees who have worked with AI technologies believe they provide insights to do their job better, compared to 34% of employees who have not used AI.
Building public confidence in AI
To address concerns and increase acceptance of AI technologies among government employees, Dean Lacheca, senior research director at Gartner, emphasised the importance of linking the technology to practical outcomes that simultaneously benefit government employees and support mission objectives.
He suggested that senior executives in the public sector should take steps to address employee apprehension about AI by demonstrating how the technology can help them with their workload. He emphasised that exposure and use cases will ultimately help to build confidence in the technology.
While chatbots and conversational agents are currently the most widely adopted, the most significant AI technology for governments in terms of planned adoption is machine-learning-supported data mining. 16% deployed it at the time, and a further 69% planned to do so within the next three years.
As AI technologies continue to advance and become more sophisticated, governments could streamline operations and deliver more effective services. Only with careful planning, implementation, and education, AI use has the potential to have a significant positive impact on the way public services are delivered.