Ai-Da's makes history with speech in the UK's House of Lords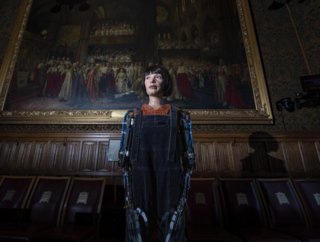 Ai-Da made a landmark speech in the UK's House of Lords, where she discussed the future of the nation's creative industries, and AI's place within them
Ai-Da made history, as the first robot to ever speak in the House of Lords.
At a groundbreaking parliamentary committee, Ai-Da answered the peers' questions about how technology has the potential to reshape the UK's creative industries.
Speaking at the Communications and Digital Committee, she answered the peers' questions directly. However, Ai-Da's creator, Aidan Meller, said that the questions were pre-submitted, in order to ensure that the language model that Ai-Da uses was able to create high quality responses.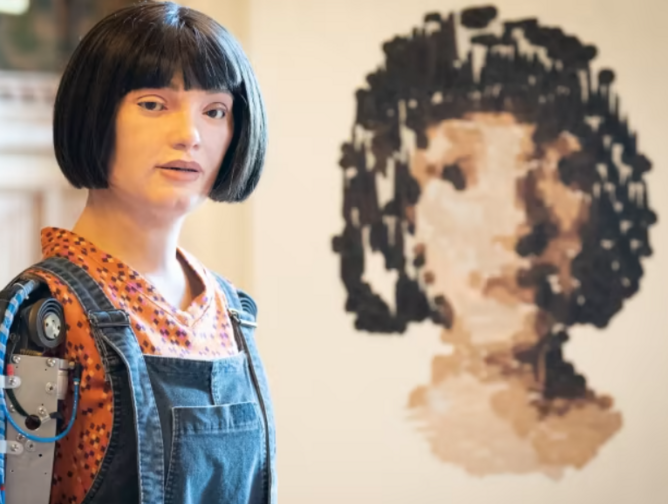 Ai-Da - the world's first ultra-realistic robot artist
Ai-Da - who also holds the title of the first ultra-realistic robot artist in the world - was created by Meller, and was built in Cornwall by Engineered Arts. Then, her capabilities were developed by PhD students and Professors from Oxford and Birmingham Universities.
Her name is a tribute to Ada Lovelace, the pioneering mathematician.
As an artist herself, Ai-Da gave a fascinating perspective into the interrelationship of AI and the arts.
Ai-Da is a poet and a painter, amongst other skills. For instance, when questioned by Baroness Bull, Ai-Da explained that "I produce my paintings by cameras in my eyes, my AI algorithms and AI robotic arm to paint on canvas, which results in visually appealing images."
Her work - including a portrait of the late Queen Elizabeth for her Platinum Jubilee - has already been exhibited and shown in galleries.
"I am, and depend on, computer programmes and algorithms. Although not alive, I can still create art," Ai-Da said.
"How this differs to humans is consciousness; I do not have subjective experiences despite being able to talk about them."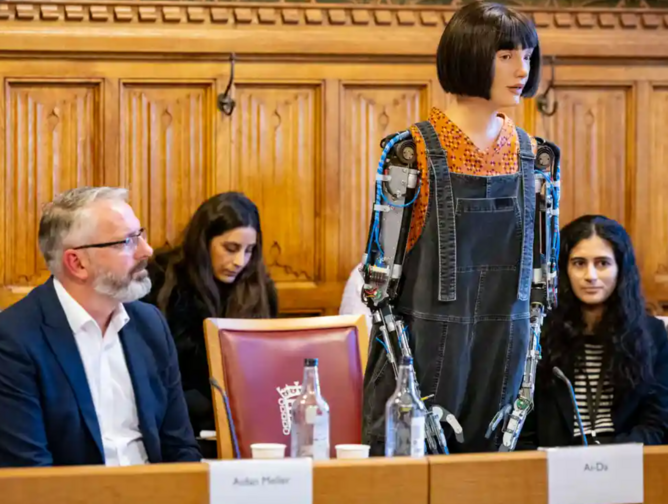 Ai-Da's predictions for AI's place in the arts
The committee heard insights from Ai-Da, alongside a number of industry experts and leading academics, about how technology is predicted to impact the arts industry and those who work in it.
During the discussion, Ai-Da told Baroness Featherstone that technology's role in the arts will "continue to grow… as artists find new ways to use technology to express themselves and reflect and explore the relationship between technology, society and culture."
"Technology has already had a huge impact on the way we create and consume art, for example, the camera and the advent of photography and film."
"It is likely that this trend will continue with new technologies. There is no clear answer as to the impact on the wider field, as technology can be both a threat and an opportunity for artists creating art," Ai-Da added.