AI environmental programme helping promote sustainability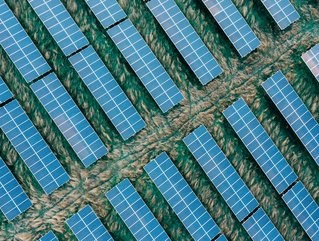 Microsoft's AI for Environmental Sustainability Accelerator programme is helping give start-ups the potential to accelerate their sustainability journeys
Ten visionary start-ups have graduated from Microsoft's AI for Environmental Sustainability Accelerator programme with innovations that have the potential to accelerate the journey to a more sustainable economy.
Delivered in conjunction with the Social Tech Trust and the Met Office, the AI for Environmental Sustainability Accelerator is one of several development programmes run by Microsoft in which promising start-ups are offered technical support and mentoring help to develop, commercialise and scale their products.
"The fact that we've got so much diversity across the businesses in terms of the areas that they focus on means that we can see the potential they're going to have across all of the industries in which they work," said Microsoft's UK Chief Sustainability Officer, Musidora Jorgensen at the graduation ceremony in London.
"The challenge with sustainability and climate change is there's no one single thing that can fix it, so we all need to be operating in a different way and thinking differently to find those solutions."
AI programme helping environmental sustainability
Since they were selected for the four-month scheme, many of the companies have gone on to launch or expand their products and services, win further funding and gain new customers.
"The programme has really helped us to accelerate our growth and scale the business from two employees at the start to nine at graduation," said Freddie Lintell, Chief Executive Officer of Reewild, which helps food and drinks manufacturers measure and communicate the carbon footprint of their products.
"We've worked closely with some of the best minds in the field of AI to build something entirely original that is garnering more and more interest from industry."
For Edinburgh-based Scrapp, whose app offers guidance on how to recycle different consumer products properly, inclusion in the accelerator programme led to a business plan pivot.
Meanwhile, Carbon-accounting software maker CO2Analysis said its selection had produced immediate and direct benefits to the environment, helping clients save an additional 6 million tonnes of carbon dioxide, the greenhouse gas chiefly responsible for global warming.
Microsoft Accelerator programme helped define vision
One of the more unique graduates was YesMake, an organisation that creates artistic public infrastructure using recycled materials. Microsoft's tutelage enabled Co-Founder Morgan da Silva and his team to focus their marketing and branding to better reflect the sustainable ethos behind their activities. It also sparked the idea for an app that could coordinate the efficient collection and productive use of trees that are felled every day across London.
"The Accelerator helped us define our vision and be able to effectively communicate and explain what we do. As a result, our social enterprise is growing and developing much quicker than it would have without the programme," da Silva said.
The UK's Met Office, which has a relationship with Microsoft as the provider of a world-leading supercomputing capability that will support them in taking weather and climate forecasting to the next level. It will enable a step change over the next decade in our knowledge and understanding of climate science and the mitigation needed to counter the effects of global warming.
The Social Tech Trust charity, which scales and invests in tech companies that can help society and the environment, said the accelerator helped to foster greater understanding of how AI can be a powerful tool for common good.
"There's a massive knowledge gap and people are uncertain when they hear about AI or machine learning," said Chris Blues, Programmes Director, Social Tech Trust. "Microsoft can bring that knowledge of how tech can be used as a tool to drive positive impact and build competence in its use. That's an incredible combination."
Other companies that have benefited from the accelerator include London's Seab Energy, which makes mini power plants that generate energy from bio waste, and carbon offset platform designer Treeconomy – were hailed for the variety of ways in which they harness AI to offer solutions to some of the world's most pressing sustainability challenges.
Also among the innovations selected for the support and mentorship programme was a sustainable solution devised by London's Modulous to coordinate the building of prefabricated homes, Materials Nexus' automated system that reduces the resources needed in the discovery of industrial raw materials, and Quanterra's technique for measuring and managing carbon within ecosystems.
Demonstrating how novel uses of AI can offer social good, Scottish start-up Vistalworks helps governments tackle trade in illicit items such as poached elephant tusks and drugs.