Who are XYZ Reality, the augmented reality company?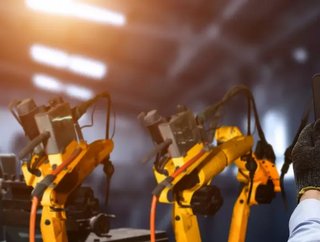 Following the commercial launch of its product, The Atom, AI Magazine explores the work XYZ Reality has done with AR to transform the construction industry
Founded in 2017, XYZ Reality has developed a unique augmented reality (AR) solution which has the ability to reduce project costs by up to 20%. 
Just this year, the company raised £20 million in a Series A funding round and since then has embarked on its plan to significantly increase its global market share. This marked a commercial milestone for the company in becoming a marking-leading ConTech company.
The company was co-founded by David Mitchell, Umar Ahmed and Murray Hendriksen with the mission to eliminate 2D within the construction industry and empower construction teams to 'Built it Right, First Time'.
With its technology, the trio claims that 98% of megaprojects overrun globally and as a result, the company aim to bring efficiency to the building process. To do this, the company eliminates errors, reduces rework and delivers on time.
XYZ Reality launched HoloSite, the world's first engineering-grade AR platform. This platform is an integrated cloud-based solution delivering real-time data management. To do this, it seamlessly integrates into construction flows and processes
The Atom: transforming construction
To transform the construction industry, XYZ Reality has recently launched a pioneering new AR device, The Atom.
This accurate headset for construction works with its Holosite solution and is set to transform the way mission-critical construction is carried out. 
The Atom combines a safety-certified hard hat, AR displays and the in-built power of Holosite to position holograms of BIM models onsite to millimetre accuracy.
Discussing the new technology, Mitchell, who is the company's CEO said: "Technology is transforming construction, enabling contractors to deliver higher-quality more efficiently. Since inception, we have seen a greater understanding of the potential of AR to achieve better outcomes and improve margins."
XYZ Reality: working to support multiple industries 
With its technology, the company has supported projects within underground services, substructure concrete works and fibre cable ductwork.
To create an AR solution for the construction of UK hospitals, XYZ Reality, along with University College London (UCL), received a government grant to develop the technology.
Highlighting its success, XYZ Reality has been named the UK's 3rd Hottest start-up and one of the Top 3 construction technology firms.