Top 10 companies developing technology for the metaverse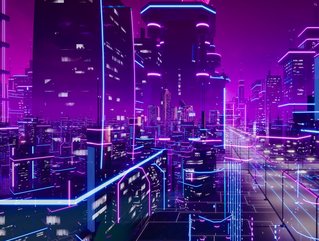 The concept of the metaverse is becoming increasingly popular amongst technologists, here we look at the top companies developing metaverse tech
Since Facebook rebranded to Meta, the technology world has responded to the drive toward augmented reality and virtual reality (AR/VR) technology. Now, many of these technologies are set to transform the ways we realise different experiences.
The metaverse is a virtual world where you connect with people via digital avatars. This concept means the technology creates a virtual world for people to interact with and engage with others.
Within the metaverse, people can sit with colleagues in a meeting, chat over code and even attend virtual concerts. A lot of technology powering the metaverse is AR/VR enabled tech as it enables people to build virtual worlds, similar to that in gaming.
Here, we look at the top companies developing technology to drive forward the metaverse and make virtual experiences feel real.
10. Decentraland
Opened to the public in 2020, Decentraland is a 3D virtual world browser-based platform where users can buy virtual plots of land on the platform as NFTs via the MANA cryptocurrency, which uses the Ethereum blockchain. It is one of the biggest companies developing a metaverse as a platform for content producers and enterprises looking for a new artistic medium. Decentraland is helping users to create as well as monetise different apps and content while purchasing virtual pieces of land in the Metaverse Technology.
9. Magic Leap
American technology company, Magic Leap, provides wearable technologies to enable people to interact in digital environments. The company, which was founded in 2010, is aiming to build the future of technology through virtual reality. Magic Leap provides a powerful augmented reality platform for enterprises and its technology enables global teams to collaborate remotely with co-presence, conduct better reviews aided by 3D visualisation, and offer real-time remote expertise to frontline workers. The company is empowering individuals to do their best work in ways that have never been possible before.
8. Roblox
Focused on building a creator economy metaverse, Roblox offers an open gaming platform to let players create their own digital and interactive worlds. The company provides multiple games within its platform and some of them offer virtual worlds where players can efficiently and freely interact with each other. Founded in 2004, Roblox's vision for the metaverse is to create a platform for immersive co-experiences, where people can come together within millions of 3D experiences to learn, work, play, create, and socialize.
Roblox hosts different metaverse events, one notable one being the Lil NasXConcert.
7. Snap
Snap, which brands include Snapchat and Bitmoji, is developing different lenses and avatars to bring more personal features to the metaverse. The company has launched new avatar lenses that show how a user or player will look in the Metaverse. The avatar filter leverages AR that allows avatars to change clothes and faces. This company is developing the metaverse through the launch of 3D Bimojis and promotes the speed of the development of metaverse technology.
6. Epic Games
Video game and software development company, Epic Games, is fully invested in the metaverse as it pushes forward the development of technology. Last year, the company announced a US$1mn investment for metaverse development and is paving the way for game developers to explore the number of opportunities online. On top of this, the company has also invested in Spire Animation Studios to port story assets such as worlds and characters into the metaverse.
5. Tencent
Chinese multinational technology and entertainment conglomerate, Tencent is focusing on the metaverse through its game development company TiMi Studio Group. With some top companies under its portfolio, Tencent will focus on the metaverse strategy via its game development wing "Tencent Games".
Recently, the company created an 'extended reality' division that will develop hardware and services for the metaverse. The unit will eventually have 300 staff, they said, despite an ongoing cost-cutting drive at the company.
4. NVIDIA
NVIDIA has created a platform for simulating and connecting to virtual worlds, Nvidia Omniverse. In the Omniverse, digital content designers can virtually meet to develop 3D content in real-time.
Obeying the laws of physics, the Omniverse can simulate particles, fluids, materials, prints and cables. With this, it is perfect for training robots, designing products and creating digital twins of buildings, factories and cities.
It not only accelerates complex 3D workflows, but also enables ground-breaking new ways to visualise, simulate, and code the next frontier of ideas and innovation. The Omniverse ecosystem continues to grow and currently, its customers include Cisco, Adobe, Epic Games, Acer and Dell.
3. Nike
Sports brand Nike has also put itself in the metaverse game with the development of its virtual world, Nikeland. Developed by the Brainiac Commerce e-commerce platform, Nikeland gives other technologically-based merchants and brands the ability to drive scalable consumer traffic to their products and offers a fully managed solution.
The company is also set to mimic the real-life experience in the virtual reality world as players in the metaverse will also get a chance to wear digital Nike digs. On top of this, the American company has launched exclusive virtual products to enhance the virtual Nikeland experience including mini-games, and reward-based games.
2. Microsoft
Microsoft is supporting Meta as it develops a series of metaverse applications. The company has been developing an AR chipset for the metaverse with Qualcomm for providing access to new features. Microsoft is one of the forefront companies developing Metaverse by updating AltspaceVR for making metaverse technology a much safer place for users and players.
Microsoft Mesh is the company's metaverse platform that enables presence and shared experiences from anywhere – on any device – through mixed reality applications. Mesh for Microsoft Teams bridges communications methods. This technology allows everyone in a meeting to be present without being physically in the meeting room. They can create personalised avatars and immersive spaces that can be accessed from any device. It also doesn't require any special equipment.

1. Meta
It comes as no surprise that Meta, previously Facebook, hits the top of this list. Having rebranded in 2021 to shift its focus to the metaverse. Facebook is a platform where people can interact with each other, build communities and socialise while sitting at home. People can use Facebook to interact with people all over the globe in a way previously difficult to do - now with the introduction of metaverse technology, Meta is set to transform the way we communicate all over again.
Meta's ambitions are to transform the routine living from building 3D workrooms, and virtual offices to building augmented reality headsets. The company is developing Horizon workrooms where people will get a chance to meet in the virtual workrooms. It is also making VR headsets and is experimenting with extended realities.