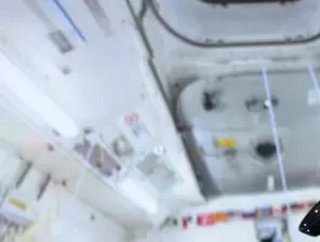 Who is pulling up trees in the world of AR? AI Magazine dives into another reality to find out...
Augmented reality - the interactive experience of a real-world environment where the objects that reside in the real world are enhanced by computer-generated perceptual information - is on the up.  According to Statista, the worldwide AR and VR market size is forecast to grow up to $209 billion by 2022 and that's not all, as global AR and VR application downloads are expected to hit the 5.5 billion threshold at some time next year.
So who are the main market players to watch out for in 2022?
AI Magazine dons the headset and explores.
10. VironIT - US
An international IT-company founded in 2004 as a provider of custom software development services (mobile apps, web-oriented solutions, business software), they use well-balanced set of technologies to create incredible solutions for top virtual reality platforms, including HTC Vive and Windows Mixed Reality and state-of-the-art game development, through platforms, such as Unity and Unreal Engine.
To see how gaming uses AR, check out this video:
9. Facebook – US
Driving AR through social media communities, Zuckerberg has spearheaded AR with the Spark AR platform. The company has plans to introduce AR smart glasses featuring a custom chipset and Orion in partnership with Ray-Ban. They plan to use edge computing systems that will effectively break network latency barriers.
8. Samsung – South Korea
Samsung have dabbled with experimental AR headsets, foldable smart glasses and Project Whare, an AR cloud initiative. But it is with the latest Galaxy handsets, with 3D depth-sensing cameras, Bixby Vision, and AR emojis, that they are making real moves. Ecommerce is a big focus with their mobilevirtualtour.com. 
7. Alibaba - China
The Chinese ecommerce giant launched Taobao Buy in 2018, an app that makes online shopping more interactive. The app, accessible via Microsoft's HoloLens headsets, allows users to browse and interact for a selective range of products from the Alibaba online store. It has also acquired Infinity AR and invested in Augmented Reality companies like WayRay and Magic Leap.
6. Alphabet – US
Famed for their Goggles Glasses, the latest edition is built on the Qualcomm Snapdragon XR1 platform, aiming to support enterprises with computer vision and machine learning applications. Other Augmented Reality investments include Chrome AR, Cloud Anchors and Scene Viewer, which allows users to view 3D models of products on websites.
5. AWS – US
As you may expect, Amazon are on the list and in 2017, Amazon Web Services (AWS) launched Amazon Sumerian, a managed service that aims to help developers create VR, AR, and 3D apps and games. Alexa is also available on smart glasses like the Vuzix Blade and Focals by North, with the AR View feature on Amazon's mobile app allowing users to visualise products in their homes.
4. Walt Disney – US
Walt Disney's patented Augmented Reality system, alongside the Procam toolbox, bring Disney characters to life in their theme parks the world over. Disney Research plans to introduce AR costumes to theme parks too. Hulu, Disney's streaming subsidiary, launched the second season of TV series Light as a Feather, which allows fans to virtually interact with avatars.
3. Niantic
Best known as the developer of Pokémon Go, the mobile AR sensation which generated $2bn in revenue from in-app purchases, Niantic has developed other notable mobile AR games including Ingress Prime and Harry Potter: Wizards Unite. Their Real World Platform aims to improve the game development process by addressing barriers like latency. The also company acquired Escher Reality and Matrix Mill to beef up its AR cloud and machine learning abilities.
2. Microsoft – US (USA) 
With a revenue of $143 billion, the Washington-based giant are the bridesmaids on this list, but still enjoying huge market gains. Technically their Hololens 2 is 'mixed reality, a blend of both AR and VR technologies, but we say that still very much counts.
1. Apple – US (USA)
At $274.5 billion in revenue, there's a clear winner on this list. Apple possess the world's largest AR platform, with hundreds of millions of AR‑enabled devices, as well as thousands of AR apps on the App Store. With Apple hardware and software designed from the ground up for AR, they claim there is no better way to experience it.