TikTok announces new AR department TikTok Effect Studio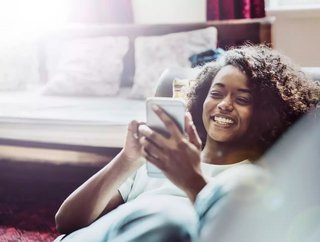 Social networking platform TikTok has announced it is building its own augmented reality (AR) department, TikTok Effect Studio
This announcement comes after both Facebook and Snapchat now offer tools that allow developers to build out AR experiences and features for their own respective family of apps.
Hoping to do the same, TikTok has created a new creative toolset called TikTok Effect Studio. The new toolset is currently in private beta testing and it will allow its own developer community to build AR effects for TikTok's short-form video app.
Creating an AR platform to fit the needs of the customer
TikTok's new website for the toolset, Effect House, asks interested developers to sign up for early access to Effect Studio.
To support the development of its new AR toolset, TikTok has asked developers, via the new website, to fill out their name, email, TikTok account info, company and level of experience with building for AR, as well as examples of their work.
The website also asks if they're using a Mac or PC, which could be to gauge which desktop platform to prioritise and whether they would test Effect House for work or for personal use. In doing so TikTok will be able to create an AR platform that fits the needs of its customers.
Experimenting to bring additional tools to the TikTok community
Although the company have not said when the tools will be broadly available, the project itself is still in the early stages of testing in a select few markets, one of which is the USA.
TikTok themselves have characterised its Effect Studio as an early "experiment". The company also noted that not all of its experiments make it to launch.
"We're always thinking about new ways to bring value to our community and enrich the TikTok experience," said a TikTok spokesperson. 
"Currently, we're experimenting with ways to give creators additional tools to bring their creative ideas to life for the TikTok community," they added.
It could also be expected that the Effect Studio may undergo significant changes between its early beta phases and what is made publicly available.
Currently, the TikTok Effect studio is about building AR experiences that would be provided to TikTok users directly in the consumer-facing video app.
AR putting TikTok at a competitive advantage
The launch of this new toolset will give TikTok a competitive advantage in a market where many of its rivals are developing and investing in AR technology. 
Just last year Snapchat launched a $3.5 million fund last year directed toward Snapchat AR Lens creation.
On top of this, at Facebook's F8 developer conference in June, the company announced it had grown its Spark AR platform to over 600,000 creators across 190 countries, making it the largest mobile AR platform worldwide.