The metaverse and the billion-dollar creator economy
By Rory Kenny, CEO at Loudly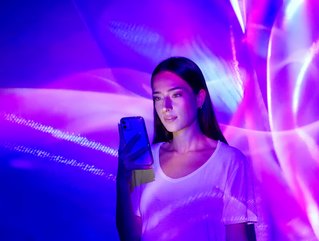 Loudly CEO Rory Kenny looks at how the metaverse will be responsible for a juggernaut creator economy, providing exciting opportunities for organisations
With 2022 set to be the year the 'metaverse'. Many of us are wondering how it will fit into the social media ecosystem. What opportunities will it present both businesses and consumers, and how will the booming creator economy fit it into the mix?
What's the future of the metaverse?
The vision of the metaverse is to facilitate a truly immersive experience that mirrors our real lives using 'spaces'. These spaces will be created to entice visitors in and allow them to do almost anything using AR and VR technology. Whilst it may seem like a new concept the metaverse has been around for nearly 20 years starting out with Second life and more recently seeing it grow in popularity with the likes of Fortnite.
Soon we will be attending concerts, working out, having meetings and consultations, and socialising in the metaverse as it starts to have an integral role in our lives.
In the next five years, Mark Zuckerberg, owner of the newly named Meta, formerly Facebook, wants to create 10,000 jobs for the metaverse in Europe alone. The virtual world has immense potential for economic growth - not only for technologies such as virtual reality (VR), blockchain and non-fungible tokens (NFT). We will see huge growth in the number of companies opening up 'spaces' to aid business growth and agility.
A crucial part of the creation of this world will be driven by content creators, already enjoying huge success on existing social media platforms. The metaverse is set to propel the creator economy into a multibillion-dollar industry.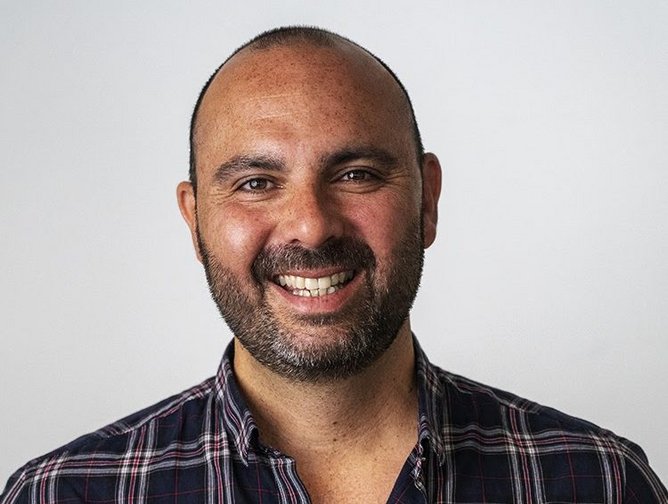 Rory Kenny, CEO and Co-Founder of Loudly
How will content creators migrate to the metaverse?
The creator economy is made up of independent creative people who create digital content and build businesses on their own. They make their living by creating images, videos, blog posts, digital goods like e-books and webinars, and distributing them online. What started off as a side hustle for many is now a lucrative and legitimate career path - appealing to many who want more control of their work, life balance and the ability to pursue their passions.
Our recent research with YouGov found that a fifth of the UK's Gen Z population were already making their main income or planning to, solely from creating content. This research proves the immense appetite there is currently for people to pursue careers that are funded by commercial partnerships and collaborations with organisations seeking to raise their profiles online with targeted audiences.
It makes sense that one of the natural fits for the metaverse is with creators. Being able to easily design their own 'spaces' where their communities can hang out, connect and access the creator directly will make creators even more powerful. It is possible for creators to seamlessly migrate their followers to the metaverse - Facebook changing its name to Meta guarantees that. But to make the most of the metaverse creators will have to expand their skill set or offering to truly capitalise on what's possible and on offer.
The metaverse and the Creator Economy: A Win-Win-Win Situation
The metaverse will become a platform not just for meeting and interaction but also for selling and trading goods, services, entertainment and experiences. This is where brands and creators can work together to capitalise on this opportunity. It's no longer going to be a case of a creator filming a 60 second video of them applying a new lipstick or photos of them at a hotel.
Creators will curate the metaverse into a commercial enterprise by:
Selling and trading commercial goods, fashion, product NFTs and IRL goods.
Soundtrack music played in their space
Showcase their NFT collections
Collaborate with Brands with 'takeovers' / advertising
Creator avatars which will 'wear' virtual fashion NFTs such as trainers or clothing
Host other popular creators as a collaborative experience for followers
Creators must become adept at designing or hire good designers to make their spaces highly captivating to draw visitors in. They will succeed by creating unique spaces by creating their own music for example, using the likes of Loudly which uses an AI powered engine to generate tracks that fit with creators' wants and needs.
Products and services as Non-Fungible Tokens (NFTs) will be offered by influencers, in turn letting their fans share in their empire and offering them something with emotional value - because one advantage of NFTs is that they ensure that a digital good belongs solely to the buyer.
Collaboration with brands and businesses is expected to play a big role in this, taking influencer marketing to a new level. This is because the metaverse will also create virtual goods such as avatar fashion, design pieces for digital spaces and much more. The metaverse will create a whole new marketplace for the creator economy to grow.
Essentially, it's a win-win-win situation: creator, community and metaverse itself win if they cooperate together. Creators are only successful if they reach a large enough audience and find a way to monetise their content. The community only uses a platform if it recognises added value from a creator or brand. And the metaverse itself can only exist if it keeps creators and the community on the platform.