Sheryl Sandberg: Meta COO and business executive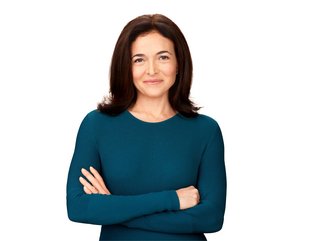 We take a look at Sheryl Sandberg, Meta's COO, the company driving the next evolution of social connection with artificial intelligence, AR and VR
American business executive, billionaire, and philanthropist, Sheryl Sandberg has worked for Meta since 2008, when the company was known as Facebook.
Joining the company from Google where she was the Vice President of Global Online Sales and Operations, Sandberg was keen to look for new ways to make Facebook profitable.
After just four years with the company, Sandberg became the eighth member - and the first woman - of the board of directors.
Based in California, USA, Sandberg studied for a BA in Economics from Harvard University.
On top of her work with Meta, Sandberg is the co-author of 'Option B: Facing Adversity, Building Resilience', and 'Finding Joy' with Wharton professor and bestselling author Adam Grant. She is also the author of the bestsellers 'Lean In: Women, Work, and the Will to Lead and Lean In for Graduates'.
Sandberg, Meta and the COO's recognition as a woman in tech
At Meta, Sandberg's focus is on positioning Meta, known as Facebook at the time, as a platform for small business advertising helped increase ad revenue by 21% during 2020, to US$84.2bn.
Discussing the metaverse and Facebook's transition to Meta, Sandberg explained in an interview: "We thought about the rebrand over the past year, but in many ways, it harkens back to what Facebook has always been. When Mark [Zuckerberg, Meta CEO] first did Facebook, it was unfathomable to put your real identity online. He was 23 years old when I came to work for him 14 years ago this month, and even at 23, his vision was not days or weeks ahead; it was decades. Today, our vision is even longer term."
She added: "The metaverse is not going to be built by one company. It certainly is not going to be built entirely in Silicon Valley. It's going to rely on the great entrepreneurship, great innovation, great creators around the world."
For her hard work in technology, Sandberg was number 36 on Forbes' 2021 Power Women list.
Technology Magazine, AI Magazine's sister publication, recently featured Sandberg in its 2022 Top 100 Women in Technology feature, where the COO deservedly made the Top 10.