Nextech launches hologram app on Microsoft's HoloLens2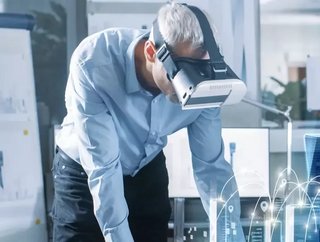 Emerging leader in augmented reality, Nextech has announced it will integrate its human hologram creation app HoloX on Microsoft's AR glasses, HoloLens2
Nextech has announced it has begun the integration of its mixed reality (MR) solution HoloX into Microsoft's HoloLens2, which is expected to be available in September 2021.
HoloX is Nextech's human hologram application. Its integration into HoloLens2 will support gesture controls across Holox's User Interface (UI) and User Experience (UX) allowing users to navigate the application through eye-tracking and hand gestures.
The Canadian company are an emerging leader in augmented reality (AR) for eCommerce, AR learning applications, AR-enhanced video conferencing and virtual events. Nextech develops and operates AR platforms that transport 3D product visualisations, human holograms and 360° portals to its audiences.
Evan Gappelberg, CEO of Nextech commented on the integration of the company's Holox into Microsoft's AR glasses, he said: "The AR computer glasses industry is going to be substantial with Facebook, SNAP, Apple, Google, Lenovo and Microsoft all coming out with their own version. We are starting with Microsoft as they are clearly targeting HoloLens at corporations and the government, places where we already have customer relationships and we see very specific use cases for our human holograms."
The expansion of the AR market
This announcement comes at a time where huge technology companies are looking to expand into the world of AR. Mark Zuckerberg has recently announced his vision to transform Facebook into a 'metaverse' and Nreal, a Chinese AR glasses company, plan to go public within five years.
Also, according to Gartner, by 2035 the digital human economy will become a $125 billion market as these technologies grow exponentially across many of today's industries.
Success as the AR glasses industry accelerates
AR glasses are wearable computer-capable glasses that add 3D images and animations to a massive screen on your glasses.
Microsoft's HoloLens initiative aims to provide a more realistic feeling of human hologram presence. It strives to push the boundaries of what has been done before and improve on other in-market solutions. The integration of Nextech's HoloX will support Microsoft's goal to create realistic human holograms.
Gappelberg also spoke of his company's work with Microsoft, he said:  "We see this integration with Microsoft HoloLens and our powerful content creation application HoloX as one of the key building blocks that sets us up for future success as the AR glasses industry is now rapidly accelerating."
Although this project is the first product to come out of Nextech's AR Innovation Labs, the company are actively looking at other AR glasses manufacturers as well. Its work with Microsoft's HoloLens will provide a platform for the development of solutions for industries where immersive interactions are vital to remote collaboration