Facebook to become online 'metaverse'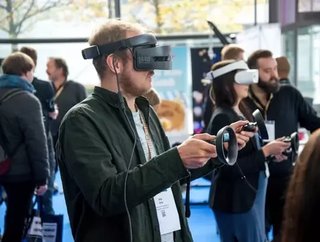 Zuckerberg's vision is to transform Facebook from a social media network into a "metaverse company" in the next five years
A metaverse is an online world where people can game, work and communicate in a virtual environment, often using Virtual Reality headsets. The concept is popular with tech companies who believe it could be a new 3D internet, connecting digital worlds where people meet in virtual reality.
Its origins come from Neal Stephenson's 1992 science fiction novel Snow Crash, where it served as a virtual-reality-based successor to the internet.
Tech firms have so far tried to implement metaverse elements in popular games including Animal Crossing, Fortnite and Roblox. This includes planning live events such as concerts and tournaments where millions of players can interact from around the globe.
The Facebook CEO described it as "an embodied internet where instead of just viewing content - you are in it". He told The Verge people shouldn't live through "small, glowing rectangles"  - referring to the constant use of and reliance on mobile phones.  also referred to the prolific use of online meetings.
The Infinite AI office
One particular application of the metaverse he gave was being able to jump virtually into a 3D concert after initially watching on a mobile phone screen. Facebook is also working on an "infinite office" that lets users create their ideal workplace through VR.
Zuckerberg said that in the future, instead of just doing this over a phone call, people would be able to sit as a hologram on each other's couch and feel like they were in the same place, even if they were in a different state or hundreds of miles apart.
Investing in Virtual Reality technology and AI to make improvements for the future
The social media giant has been investing heavily in VR, spending $2bn - or £1.46bn - on acquiring Oculus, which develops its VR products. In 2019 it launched Facebook Horizon, an invitation-only immersive environment where users can mingle and chat in a virtual space with a cartoon avatar, through Oculus headsets.
Zuckerberg did however admit that the current VR headsets were "a bit clunky" and needed improvements for people to work in them all day. But he argued that Facebook's metaverse would be "accessible across… different computing platforms" including VR, AR (augmented reality), PC, mobile devices and games consoles.