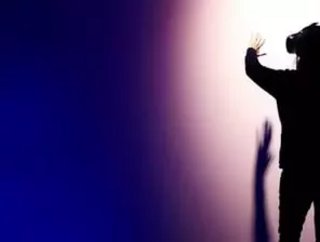 South Bank University and London College of Communication are supporting upcoming start-ups and SMEs in the immersive technologies space
Are you an SME or start-up based in London and looking for help to get to the next level? ACE IT (Accelerating the Creative Economy Through Immersive Technologies) is a fully-funded initiative that gives support to the next generation innovators - to conceptualise, research and develop innovative products and services.
The organisation has three main aims:
Don't get left behind
Remove the barriers
Get investment ready
ACE IT can help SMEs and start-ups adapt to the "new normal" with simple immersive options for all businesses. They also expand their reach and access the customer in their home, wherever they are; scaling faster and safer with free access to research and development.
You get to work closely with an expert team, developing ground-breaking products while future-proofing your business through immersive technology.
What technologies are supported?
ACE IT removes financial barriers to immersive tech innovation, helping start-ups grow. Through the ACE IT programme, start-ups can access world-class consultancy and technical support in a number of areas:
Augmented Reality

Mixed Reality

Virtual Reality

Immersive Sound

Volumetric Capture & Scanning

Gamification

Immersive Storytelling

3D Visualisation
Their support will help up and coming innovators to strategise and fast-track transformation of their immersive tech prototype into a new product, process or service. Start-ups can also access a range of immersive technology to experiment and test new ideas, without losing R&D budgets. For start-ups that already have a working prototype or MVP, ACE IT will help you access user and product testing, giving you the data you need to refine your product and get market-ready.
Support for innovation
ACE IT work across a broad range of immersive areas and enable successful applicants to increase their depth of understanding and ability to implement new ideas, technology and processes.
The project is a partnership between London South Bank University and London College of Communication, UAL. It is co-funded by the European Regional Development Fund.
All applications must be received by 23:59 on Sunday 12 December. They will then be processed by the ACE IT team.
Interested?