Yellow.ai's world-leading CX and conversational AI platform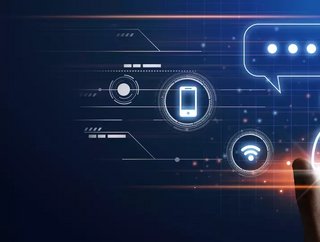 Following the recent announcement that yellow.ai has launched a new service, we take a look into the company's innovative work with artificial intelligence
With its customer experience (CX) automation platform, yellow.ai enables enterprises to leverage its engine to build chatbots to serve their customers. 
As the world's leading conversational CX platform, yellow.ai has the ability to self-serve 70% of queries, improve customer satisfaction score (CSAT) by 20% and increase sales by $10 million per year.
Founded by Raghu Ravintala, Jaya Kishore Gollareddy and Rashid Khan, the trio were looking for a solution to overcome a shared frustration with customer support.
Through their solution, the three entrepreneurs created yellow.ai in 2016 with both artificial intelligence (AI) and human intelligence to deliver real-time resolution and on-demand fulfilment.
Now, the company has served over 600 global enterprises, has the ability to serve over 100 languages and hosts over one billion platform conversations quarterly.
Discussing the work yellow.ai does, CEO and Co-Founder, Ravinutala, said: "Our AI-powered automation solutions are designed to provide speed, convenience and consistency. But most importantly we believe in ensuring the human touch for truly memorable CX - that is, creating real connections by making technology feel more human and giving employees what they need to create better customer experiences."
AI-enabled technology improving customer experience
Built on a sturdy Natural Language Processing (NLP) engine, yellow.ai's platform delivers on-demand customer experience at scale while achieving 60% automation in 30 days.
Yellow.ai's Natural Language Understanding (NLU) and NLP 'brain' engine compounds the self-learning of the voice and text chatbots through multi-factorial intent recognition, effective customer engagement and on-point resolution. 
It's able to do this in real-time and with a 98% accuracy rate. Other platforms traditionally build capabilities on existing NLP frameworks, yellow.ai's pioneering solution does this on an in-house, proprietary engine.
Additionally, the company's marketplace helps accelerate time to value by helping developers and business users access a wide variety of reusable components. Core components, that are tagged to industry, solutions and channels for easy search and access, include:
Journey

Validators

Code snippets

Integration
Yellow.ai's recent growth and recognitions
Over the past few months, yellow.ai has been showcasing its growth and success with a series of announcements following a period of rapid global expansion after experiencing 470+% growth in recurring revenue. 
The company announced it debuted as a Major Contender in Everest Group's Conversational AI Products PEAK Matrix Assessment 2021 for its pioneering work in AI.
Adding to this, Yellow.ai has also been commended by Frost and Sullivan for enhancing customers and employee experiences with its conversational AI. this 2021 Technology Innovation Leadership Award was for delivering a highly differentiated conversational AI-powered CX and employee experience (EX) automation platform. 
Most recently, the company launched INBOX, an omnichannel agent assist platform to elevate customer and agent experience. This new offering enables agents to handle requests from a single dashboard in any language, offering complete customer history with superior context, reducing query resolution time.