WPP buys AI technology company Satalia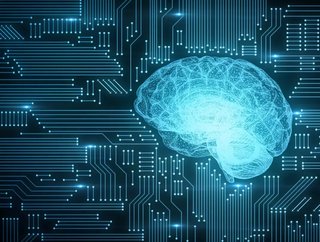 WPP has acquired Satalia, an AI technology company, for an undisclosed sum to strengthen the technology offering of its Wunderman Thompson unit
WPP, a British multinational communications, advertising, public relations, technology, and commerce holding company, has acquired Satalia, an artificial intelligence (AI) company. 
Satalia, whose clients include BT, DFS, DS Smith, PwC, Gigaclear, Tesco and Unilever, will join WPP's Wunderman Thompson Commerce division and also act as a hub of AI expertise for all WPP agencies.
Employing more than 80 people across multiple markets in Europe, the company combines machine learning and optimisation, and builds technologies that help clients transform their business strategies and radically improve operational efficiency. 
Alongside its services in custom-made AI solutions and AI strategy consultancy, the company has built many AI assets, including two products: Satalia Workforce and Satalia Delivery. Satalia Workforce automates and optimises the allocation of people to their work, and has been adopted by global accountancy and consultancy firms, including PwC. Satalia Delivery is a home-delivery solution, which optimises the routes and schedules of vehicle fleets every time a new order is made, and is used by companies including DFS, HSS, Selecta and Woolworths, the Australian supermarket chain.
 In addition to his role as CEO of Satalia, Daniel Hulme will become Chief AI Officer of WPP, working closely with WPP's Chief Technology Officer and WPP agencies to promote AI capabilities across the company and help shape WPP's AI strategy, including R&D, AI ethics, partnerships, talent and products.
Mark Read, CEO of WPP, said: "Advances in technology are revolutionising how people live, work and shop, how brands go to market, and how products and services are delivered. Clients are looking for end-to-end solutions that harness these technologies to grow their business. I'm delighted to welcome Daniel and the Satalia team to WPP as we continue to strengthen our offer to global brands."
The acquisition is aligned with WPP's accelerated growth strategy and focused M&A approach to build on existing capabilities in growth areas such as experience, commerce and technology.
Data privacy regulations 


WPP has recently joined forces with Tencent to help advertisers in China make full use of data and artificial intelligence.
The two parties are coming together to ensure that despite the stricter data privacy protection regulations being put in place, there will not be isolated data silos and complicated data exchange practices.  Using the Cloud Security Privacy Computing (CSPC) Platform, WPP and Tencent Cloud Big Data, have already run campaigns of multi-party federated learning with brands like Pernod Ricard.