What's important for countries competing in AI?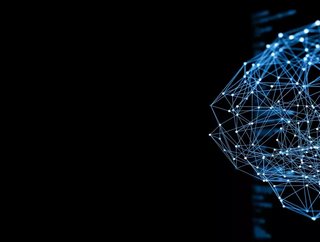 Governments are focusing on how they can unlock AI's potential within their countries. New research outlines the current success stories
The potential for artificial intelligence (AI) to drive revenue and profit growth is enormous and it is widely accepted that AI has the potential to transform most industries. Governments and regulators play a critical role in adopting, or hindering, how technology can benefit their citizens. Research institutes and academic studies are also crucial for AI technology to develop.
A recent study carried out by Trung Ghi and Abhishek Srivastava, looked at the successes and failures of national AI strategies, and identified some key priorities for competing nations, including the role of government as well as private and public stakeholders.
The authors took a broad approach using a composite AI-readiness index (from Oxford Insights), rather than focusing on metrics such as patents and research publications. In this method that they chose, it factors in governance, skills and education, infrastructure and data, and government/public services. It revealed the top three countries to be Singapore, the UK, and Germany.
The study provided insights into what is, and is not, important for countries to compete successfully in AI. It found that leading countries have broad coverage across the impact metrics, with a stronger bias towards one or more, based on their context. For example, Germany is the strongest in the sample in private sector adoption of AI, driven by government support of AI-based industrial digitisation focused on SMEs and university AI R&D programs that have a strong bias for commercialisation.
Canada, the US, and Singapore all have strong scores in AI knowledge/skills capability. Israel, Singapore, and the US have well-defined AI governance frameworks with clear regulatory set-ups, well-established national and regional AI offices, and strong cyber-security and AI risk management practices.
AI talent
Ensuring local and global AI talents were developed, attracted, and retained was central to national AI success, the analysis showed.
The US has almost 40% of the global AI talent, while Israel and Singapore have the highest scores for AI workforce and talent development from a tertiary education perspective. Countries such as Germany, the US, and Canada have been able to attract new AI talent into their economies over the last few years, while China, Israel, and Singapore have been unable to retain and grow their talent pools.
The authors suggested that based on their observations, a coordinated policy effort across academic institutions, public sector support, and incentives for private players has the highest likelihood of being successful in creating this virtuous cycle.
Path to success
The study showed that countries with AI strategies across multiple dimensions, including clearly defined national AI visions, investment in AI benefits, and protections for data usage, had higher likelihood of success compared to countries that focused on fewer dimensions. However, the path to success is not the same for all countries. The national context varies from country to country, and the way in which AI will transform industries and countries is not yet obvious. Each country has to create strong foundations to ensure that the future of AI is stable.