What is AI maturity and why does it matter for businesses?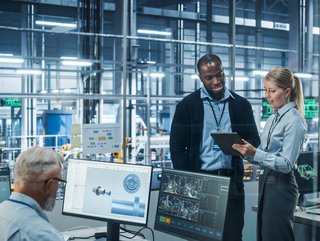 Following the release of Accenture's report on AI maturity, we take a look into the findings and unpick the importance of AI maturity in business
Accenture's recent report titled 'The art of AI maturity—Advancing from practice to performance', sheds light on the importance of artificial intelligence (AI) investments but shares that many organisations are barely scratching the surface when it comes to making the most out of these investments.
The company's holistic AI maturity framework defines AI maturity and measures the degree to which organisations have mastered AI-related capabilities in the right combination to achieve high performance for customers, shareholders and employees.
Ultimately, AI maturity comes down to mastering a set of key capabilities in the right combinations—not only in data and AI but also in organisational strategy, talent and culture.
The research also highlighted that to master AI maturity also means there needs to be the right set of capabilities and functions within multiple areas such as strategy, talent and culture, cloud tools, data platforms, C-suite sponsorship and strategy.
Among those surveyed, Accenture found only 12% of firms have advanced their AI maturity enough to achieve superior growth and business transformation.
Another 25% of firms are somewhat advanced in their level of AI maturity, while the remaining 63% (the majority) are still mostly testing the waters according to the report.
Accenture: there is an incentive to move quickly with AI maturity
Advancing AI maturity is no longer a question of "if," but "when." It's an opportunity facing every industry, every organisation and every leader - if people lag behind in their AI maturity, they will only lose out to competitors.
This research by Accenture highlights that now there is an incentive to move quickly with AI maturity as a means to becoming competitive.
From the research, Accenture has suggested that AI transformation will happen at a quicker pace than digital transformation - on average 16 months faster to be exact. This is due to a strong incentive for this type of transformation - Accenture found that the share of companies' revenue that is "AI-influenced" more than doubled between 2018 and 2021 and is expected to roughly triple between 2018 and 2024.
Mastering AI maturity
From this research, Accenture has outlined five factors for successful AI performance. Firstly, it is crucial that AI is championed as a strategic priority for the entire organisation with full sponsorship from leadership.
Those who had achieved the most with AI in the study had formal senior sponsorship for their strategies, and, these strategies were bold and spurred innovation. It is also crucial that organisations invest in AI talent to get more out of investments in AI tech.
By creating data and AI fluency across the workforce with AI talent, while building AI literacy in workforces, it becomes much easier to scale human and AI collaboration and ensure that AI permeates the organisation.
Furthermore, Accenture found that creating an AI core with industrialised AI tools and teams provides end-to-end data capabilities, manages the machine learning lifecycle and provides self-service capabilities.
AI also needs to be used responsibly, from the start, according to Accenture. As companies deploy AI for a growing range of tasks, adhering to laws, regulations and ethical norms are critical to building a sound data and AI foundation.
Finally, to avoid being left behind, most companies need to aggressively increase their spending on AI. Long and short-term investments should be made and the findings suggest that both the quality and quantity of investments are important.
The report clearly shows the future of all businesses is going to look different, with those having gained AI maturity leading the way. Those who transform will be the ones whose teams master the art of AI maturity, using cloud as the enabler, data as the driver and AI as the differentiator.