Veritone to boost AI at Joint Artificial Intelligence Center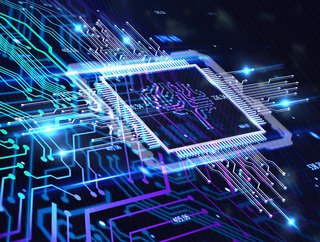 Veritone, a provider of AI technology, has been selected by the Department of Defense to accelerate AI power of the Joint Artificial Intelligence Center
Veritone, the creator of aiWARE, a hyper-expansive enterprise AI platform, has been selected as an AI partner in a US$249mn Blanket Purchase Agreement (BPA) awarded by the Department of Defense (DoD) Joint Artificial Intelligence Center (JAIC).
Under the terms of the agreement, the JAIC will be able to leverage the Veritone aiWARE platform and key applications for Test & Evaluation (T&E) capabilities to accelerate the government's full spectrum of emerging AI technologies including Machine Learning (ML), Deep Learning (DL), and Neural Networks (NN).
"We are pleased to be among the select companies entrusted by the DoD to advance its mission to accelerate the delivery of AI-enabled capabilities, scale the department-wide impact of AI, and synchronise DoD AI activities to expand Joint Force advantages," said Jon Gacek, Head of Government, Veritone.
Accelerating decision making throughout the US government
Veritone supports a deploy, integrate, scale and comply methodology for Machine Learning Operations (MLOps). Veritone has a number of tools that are commercially available or currently under development, native to its aiWARE platform, which allow users to seamlessly augment and automate deployment, integration, test, evaluation and monitoring of performance at scale in compliance with ethical standards and best practices. Veritone aiWARE is also being implemented at the U.S. Air Force to support GeoINT digital transformation.
"Veritone is committed to enhance operational efficiencies and accelerate decision-making throughout the US government. This is accomplished by providing agencies with Veritone aiWARE, a proven, commercial enterprise AI platform, which significantly minimises deployment costs," said Veritone President Ryan Steelberg. "In addition to our recent successes within the DoD, Veritone aiWARE is gaining tremendous momentum within the civilian agencies too, including our FedRAMP authorisation sponsored by the Department of Justice. This award is reflective of both the accelerated pace at which the JAIC is evaluating use cases for AI and Veritone's ability to provide the most advanced AI-driven platform and tools."

Using AI to offer voice solutions
Veritone's MARVEL.ai, named a 2021 NAB SHOW Product of the Year, is a hyper-realistic synthetic voice solution that allows clients to ethically and securely create and monetise professional-quality synthetic voice that can be easily personalised into different genders, languages, dialects, accents and more.
Built on Veritone's aiWARE, the first operating system for AI, the self-serve application supports both text-to-speech and speech-to-speech. Addressing the need for media companies, brands, broadcasters and advertisers to fulfill increasing consumer cravings for new content, MARVEL.ai reduces production costs by speeding the process of getting content to market while expanding audience reach exponentially.