The Ultimate Enterprise Technology & AI & Cyber LIVE Event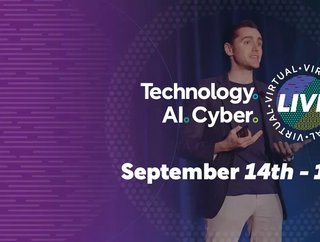 Where innovation meets implementation, coming to you live from London
Do you want to build high-level relationships, gain insider knowledge and leave with the tools you need to drive effective digital transformation within your business? Then you don't want to miss out on the must-attend hybrid event of 2021 for leaders in forward-thinking enterprises.
At Technology and AI Live, you will be able to hear and engage with C-Level executives at Microsoft, IBM, Salesforce, Capgemini, and more.
Order your tickets now to take advantage of our limited-time Early Bird offer. 
How can you attend?
In the post-Covid era, not everybody wants to travel for events. So Technology & AI will be completely hybrid. That means you can attend the event in person or virtually, with no disadvantages to people who don't make the trip to the Tobacco Dock.
In-person
Technology and AI Live is happening in the Tobacco Dock in London, a ten-minute walk from Tower Bridge. For more information on the location, click here. 
Virtually
There's no need to worry about missing out if you choose not to attend in person. You can still absorb all the information, interact with other attendees and enjoy the conference experience on our virtual platform. 
There will be live feeds from all of the stages (also available on-demand after the event) as well as virtual networking areas. So not being able to travel is no reason to miss your chance to gather with the industry.
New Speakers
Cyber Technology Officer at Dept of Navy USMC
Renata Spinks leads an extensive portfolio focused on information technology, policy, investments, cyber operations (defensive and offensive), as well as organisational leadership for the Marine Corps Network and Information Enterprise. She is an accomplished, collaborative thought and action leader focused on results and accomplishing the mission through modernised digital transformation and workforce development.
She takes pride in making others better and trailblazing opportunities for girls and women in STEM and is the 2020 Stars and Stripes Becoming Everything You Are (BEYA) SES of the Year. 
VP AI & Governance Automation at IBM
Steven Eliuk's teams are responsible for IBMs Global Privacy Services, think GDPR, CCPA, etc. and how the company manages the data assets, business units, and requests. Likewise, how to apply automation to aid this complex space.
Before joining IBM, Steven led the design of high-performance computing (HPC) infrastructure for AI and launched the first model parallel distributed training framework for HPC at Samsung Research America. He has presented at many events, including IBM Think, IBM CDO Summit, Nvidia GPU Developers Conference, IEEE, and more.
For tickets and information, head over to our event site.