UK's new roadmap to a 'world-leading' AI assurance ecosystem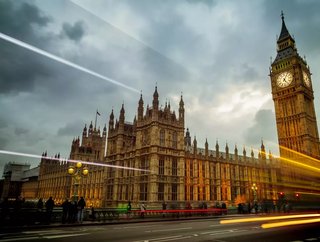 The Centre for Data Ethics and Innovation (CDEI) has published the world's first roadmap to catalyse development of AI assurance ecosystem
Data-driven technologies, such as artificial intelligence (AI), have the potential to bring about significant benefits for the economy and society. They offer the opportunity to make existing processes faster and more effective, however, they also introduce risks that need to be managed. 
The Centre for Data Ethics and Innovation (CDEI), the government expert body enabling trustworthy innovation in data and AI, has set out the steps required to build a 'world-leading' AI assurance ecosystem in the UK.
The new roadmap provides a vision of what a mature ecosystem for AI assurance might look like in the UK and how the UK can achieve this vision. 
Antony Walker, Deputy CEO of techUK, said: "Today's publication marks a key first step in operationalising the UK's National AI Strategy and the UK leading the way in how a world-leading AI assurance ecosystem and market can become a reality."
Addressing issues with AI governance
The roadmap, which was a commitment in the UK's National AI Strategy, follows calls from public bodies such as the Committee on Standards in Public Life, to build an ecosystem of tools and services that can identify and mitigate the range of risks posed by AI and drive trustworthy adoption. 
It addresses one of the biggest issues in AI governance identified by international organisations including the Global Partnership on AI, OECD and World Economic Forum.
The roadmap sets out the roles and responsibilities of different stakeholders, and identifies six priority areas for action:
Generate demand for reliable and effective assurance

across the AI supply chain, improving understanding of risks, as well as accountabilities for mitigating them

Build a dynamic, competitive AI assurance market

, that provides a range of effective services and tools

Develop standards

that provide a common language for AI assurance

Build an accountable AI assurance profession

to ensure that AI assurance services are also trustworthy and high quality

Support organisations to meet regulatory obligations

by setting requirements that can be assured against

Improve links between industry and independent researchers

, so that researchers can help develop assurance techniques and identify AI risks
Expanding the UK's contribution to global AI standards
The CDEI will take a number of steps over the next year to deliver on the roadmap, along with partners across industry, regulators and government. It will support DCMS and the Office for Artificial Intelligence as they work with stakeholders to pilot an AI Standards Hub, which will expand the UK's contribution to global AI standards.
Chris Philp MP, Minister for Technology and the Digital Economy at the Department for Digital, Culture, Media and Sport, said: "AI has the potential to transform our society and economy; and help us tackle some of the greatest challenges of our time. However, this will only be possible if we are able to manage the risks posed by AI and build public trust in its use."