UK government introduces new AI standards hub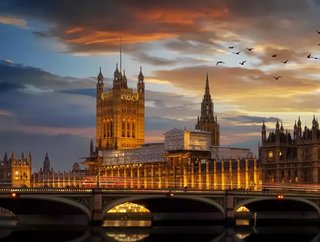 The UK government is piloting a new AI Standard Hub as part of the National AI strategy, to improve and expand the country's contribution to the industry
The UK government has announced a new initiative, which is aiming to shape global technical standards for artificial intelligence (AI) and expand the country's contribution to the field. 
The Alan Turing Institute, the UK's national institute for data science and artificial intelligence, has been selected to lead the pilot of the new AI Standards Hub and will be supported by the  British Standards Institution and National Physical Laboratory. 
Part of the National AI Strategy, a ten-year plan to strengthen the country's position as a global science superpower, the hub comes as new research finds more than 1.3 million UK businesses will use AI by 2040, and spending on AI is expected to reach more than £200 billion by the same date.
Increasing the

contribution to the development of global AI technical standards 
The AI Standard Hub will create practical tools for businesses, bring the UK's AI community together through a new online platform, and develop educational materials to help organisations contribute, develop and meet global standards. This will help put the UK at the forefront of this rapidly developing area.
The hub is backed by the Department for Digital, Culture, Media and Sport (DCMS) and the Office for AI (OAI).
DCMS Minister for Tech and the Digital Economy Chris Philp said: "It's imperative the UK remains at the forefront of this transformative technology which is already improving our lives and has huge potential to create new jobs and wealth. 
Confirming the pilot, he added: "It marks the first step in delivering our new National AI Strategy and will develop the tools needed so organisations and consumers can benefit from all the opportunities of AI. We want the UK to lead the world in developing AI standards."
What will take place during the pilot stage?
In its pilot phase, the new hub will focus on: 
Growing UK engagement to develop global AI standards by bringing together information about technical standards and development initiatives in an accessible, user-friendly and inclusive way.

Bringing the AI community together through workshops, events and a new online platform to encourage more coordinated engagement in the development of standards around the world. 

Creating tools and guidance for education, training and professional development to help businesses and other organisations engage with creating AI technical standards, and collaborate globally to develop these standards.

Exploring international collaboration with similar initiatives to ensure the development of technical standards are shaped by a wide range of AI experts, in line with shared values.
Before the pilot launches, there will be a series of roundtables with a wide range of organisations led by The Alan Turing Institute to shape the Hub's activities. 
Adrian Smith, Director and Chief Executive of The Alan Turing Institute said: "International standards are set to play an increasingly crucial enabling role in the adoption and effective governance of AI technologies. Given our place at the heart of the UK's thriving AI ecosystem, I am delighted to see the Turing identified as the home of this important new initiative."