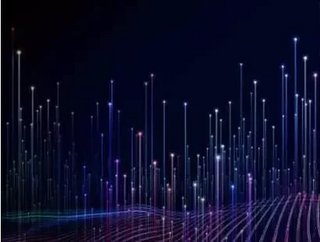 Running through 3 of the top AI companies in different fields such as machine learning and RPA, and the solutions they offer...
AI technology is here for the long run. Once a niche market, now a considerable global powerhouse of innovation and digital development. Artificial intelligence is everywhere, winding its way through most sectors that are used within day-to-day society. Impacting the way in which we communicate, interact and develop with both machines and other individuals. Below are 3 are the AI companies who are taking the world by storm, changing the industry and developing a new normal. 
Google
Google's AI platform is targeted towards Machine Learning Developers. Data Scientists and Data Engineers. It provides flexibility and support for other Google platforms. This includes the use of Google Cloud Storage with built in data labelling. Google Cloud holds a particularly strong offering that is a game changer in the race to be the top leading cloud server provider; offering Big Data, Analytics and Machine Learning. Gartner said that its "clients typically choose GCP as a secondary provider rather than a strategic provider, though GCP is increasingly chosen as a strategic alternative to AWS by customers whose businesses compete with Amazon, and that are more open-source-centric or DevOps-centric, and thus are less well-aligned to Microsoft Azure." 
2. Amazon
Amazon's AI services emphasises the fact that no machine learning experience is required to make use of the processes they have to offer. Their machine learning capabilities have applications in fields such as video analysis, natural language processing and virtual assistants. The Amazon Echo has become one of the most well known devices that are used within homes and businesses across the globe. With this new intelligent technology, using AI applications, the Echo assists with turning on and off home appliances, whilst also being able to answer questions relating to location, weather and general knowledge questions. Through connecting with the internet and other external sources such as Spotify, Amazon has provided the world with a state of the art AI powered customer service, creating solutions to problems in real time. 
3. Microsoft
Microsoft's AI platform integrates with its Azure cloud product, enabling features such as image analytics, speech comprehension and prediction, with Microsoft's solution claiming to be tailored to all stakeholders from data scientists to app developers and machine learning engineers. Due to a large majority of enterprises using Windows and other Microsoft services, and their ability to tightly integrate each with various applications, Azure makes the most sense to use for these organisations. This only increases the rate of loyal customers to Microsoft. Alongside any pro, there is a con, and in Microsoft's case, Gartner reports on finding faults within their platform's imperfections. "While Microsoft Azure is an enterprise-ready platform, Gartner clients report that the service experience feels less enterprise-ready than they expected, given Microsoft's long history as an enterprise vendor.".