Skael raises US$38mn to help companies with automation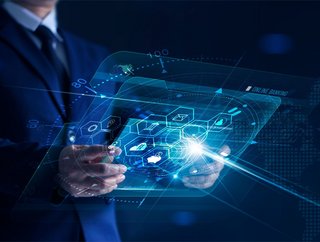 Skael has raised US$38mn to expand its company's offerings, which include an AI-enabled, low-code solution to accelerate businesses automation journeys
Skael, an automation platform for creating and deploying Digital Employees, has secured US$38mn in Series A funding, led by RTP Global.
Additional investors in the round include Bonfire Ventures, which led SKAEL's US$4mn seed funding in October 2020, and Dell Technologies Capital.
Founded in 2017, Skael uses its AI-enabled workforce platform to power Digital Employees that perform repetitive tasks across sales, human resources, finance, IT, and more, allowing employees to focus on more important tasks. Skael's low-code Digital Employees interact with most major software programmes instantly. Machine Learning (ML) interprets requests and provides answers so that human employees can focus on higher-level tasks.
Skael will use the new funding to expand the company's product development, its technology centers in Europe and North America, and increase global sales and marketing initiatives. Skael currently has Digital Employees deployed at the San Diego Housing Commission, Google, Signifi, Asurion, and various banks across North America.
Empowering employees through the use of AI and automation
A pioneer in hyperautomation, Skael is launching its new Digital Workforce Platform, which combines its automation and conversational artificial intelligence (AI) technologies to bring a new class of Digital Employees to market. These Digital Employees change the way humans interact with software and allow humans to do more purposeful work.
"Our conversational AI engine means people can interact naturally, focusing on goals versus tasks," said Baba Nadimpalli, CEO and Co-Founder at Skael. "People don't want to be cogs in assembly lines or sit at cubicles anymore. Skael deconstructs the Industrial Revolution in that our Digital Employees let humans be more human."
47% of employees said that they currently use low-code — a version of no-code that involves minimal programming — and no-code solutions in their organisations, with 20% saying that they intend to adopt technology in the next 12 months, according to a 2021 TechRepublic survey,. Markets and Markets predicts that by 2030, the global low-code and no-code development platform market will hit $187 billion in revenue.
"Skael delivers exceptional value to global organisations, and is experiencing extraordinary growth as a result," said Jim Andelman, Co-Founder and Managing Director at Bonfire Venture. "Hyperautomation will transform the way businesses automate work, from powering individual tasks to end-to-end processes. We look forward to continuing our partnership with Skael as it leads this market."