Singapore reveal S$180m for AI research and two AI schemes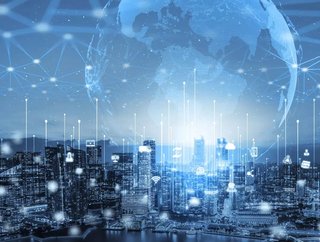 Singapore is setting aside S$180 million on top of the S$500 million committed for AI research, said Deputy Prime Minister, Heng Swee Keat
Singapore has allocated an additional S$180 million to accelerate AI research, on top of the S$500 million it has committed to it so far. The announcement was made by Singapore Deputy Prime Minister Heng Swee Keat at the Singapore Fintech Festival x Singapore Week of Innovation and Technology 2021.
Two new public artificial intelligence (AI) programmes have also been launched as part of the Republic's strategy to use the technology to affect social and economic good.
The two new AI schemes are part of Singapore's national AI strategy, with the government programme aimed at advancing the sector's digital transformation. "Through greater use of AI in government agencies, the government hopes to strengthen policymaking and planning, provide more personalised and responsive services, and optimise government processes for the benefit of citizens and businesses," said SNDGO. 
Focusing on financial institutions
The first programme, a partnership between banks and fintech firms, will focus on helping financial institutions better assess companies' environmental impact, identify emerging environmental risks, and check against greenwashing. 
Led by the Monetary Authority of Singapore (MAS) and SNDGO's National AI Office, the programme would aim to strengthen the ability of financial institutions to research, develop, and roll out AI tools that could increase productivity, create new roles, and boost AI-related skills. 
The national AI programme will develop an AI platform to generate financial risk insights and help these organisations assess companies' environmental impact and identify emerging environmental risks. Dubbed NovA!, the system will be developed by Aicadium. 
The AI programme will build on current initiatives to ensure AI systems in the financial sector were deployed responsibly and to facilitate data-sharing between public and private organisations, so more sophisticated applications of AI could be developed. 
Improving the public sector with AI
The second AI programme focuses on the government, and it aims to improve public sector service delivery in several weeks. One area of this programme would be in the use of AI text analytics or to make better sense of the large number of feedback that frontline agencies receive each year. Heng also informed that Singapore is seeing initial returns from its national AI strategy efforts.
GovTech is developing an AI platform with recommendation engines to facilitate career coaches and provide jobseekers with personalised jobs and skills recommendations. Called JumpStart, the AI project already has processed more than 2,000 job placements and has the potential, based on data from a previous trial, to improve job placements by 20%. The software currently is used to power the government's jobs portal, MyCareersFuture. 
"One of the aims of our National AI Strategy is to increase our productivity and create good jobs. The National AI Programme in Finance will create good jobs for citizens and commercial opportunities for businesses," said Ng Chee Khern, permanent secretary of the Smart Nation and Digital Government Office.