Scottish AI firm secure £1.2m in funding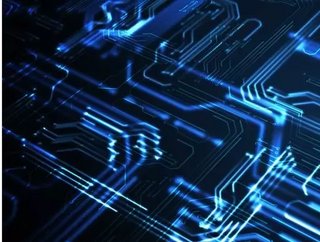 Level E Research, an AI firm, has raised £1.2 million in seed funding...
Level E Research, an Edinburgh-based fintech company that specialises in artificial intelligence-powered investment solutions, has just closed a seed funding round raising £1.2m from a group of private investors. The funding will be used to bring on new staff and continue investing in research, to Founder and Chief Executive Dr Sonia Schulenberg.
Commenting on the funding round, Schulenberg said: "This very successful fundraising backed by well-known industry leaders is a huge vote of confidence in our technology and business model, enabling us to scale up our business development efforts as well as continue to invest in cutting edge research and attract the most talented people.
"Our hedge fund clients have been quick to realise the benefits that our unique machine learning platform can provide, and we are in discussions with asset managers who are keen to integrate our AI into their investment process or seeking to launch the next generation of AI-driven funds."
Founded in 2018, the business combines machine learning, data science and behavioural economics, enabling institutional investors to develop, test and implement smart investment strategies at the highest levels of automation and at a significantly lower cost than traditional investment management business models.
Nicola Anderson, CEO of FinTech Scotland, : "I am delighted to hear that Level E Research has secured a significant amount of seed funding. This is a testament to the strength of its innovation and capability and will lead to the creation of more highly skilled jobs in Scotland."
The Growth of Fintech
COVID-19 has had a huge impact on different sectors, fintech being one. The gathered data from 1,385 fintech firms in 169 jurisdictions from mid-June to mid-August. It found that most types of fintech firms reported strong growth for the first half of 2020 compared to the same period in 2019, which was prior to the pandemic.
The fintech industry seems to keep growing in the UK. Recently a cross-border payment platform based in Singapore called , launched in Scotland - the company's fifth market after Singapore, Hong Kong, Indonesia and Malaysia.
The UK office and global R&D centre are in Edinburgh, where they expect to create 54 jobs over the next three years, including high-value digital roles such as machine learning engineers, full-stack developers and product owners to support TranSwap's market expansion and R&D plans. 
Moving forward, the UK will need to become a more tech-friendly environment if the current fintech boom is to be sustainable through the provision of better training and facilities for technology companies. If the country fails to change its infrastructure, as suggested, we risk falling behind our European competitors, just as we did in . But, right now, the future's looking bright, and courtesy of the agility and dynamism of the UK's economy, and its recent break from European bureaucracy, it should be a very tempting hotspot for tech investors in the coming years.