Scale AI: Selected by US DoD to accelerate AI Capabilities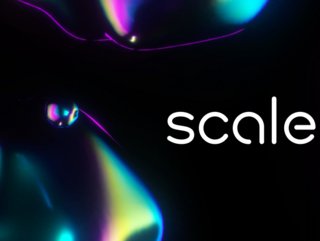 On a mission is to accelerate the development of AI applications, we take a look at Scale AI and how it is helping government partners improve AI usage
Founded in 2016, Scale accelerates AI development by providing the data infrastructure for AI.
Its data-centric platform manages the entire ML lifecycle, from data annotation and curation to model testing and evaluation, enabling any organisation to develop and deploy impactful AI solutions.
Valued at US$7.3bn and backed by Founders Fund, Accel, Index, and Tiger Global, Scale combines ML technology with skilled human insight to ensure every AI application is built on a foundation of high-quality ground truth data.
Scale is trusted by some of the largest technology companies in the world, including Toyota, GM, Nuro, Samsung, Square, PayPal, SAP, Instacart, Pinterest, Brex, Flexport and US government agencies like the US Army and Air Force.
Awarded contract by US Department of Defense
The company recently announced its selection as a government-wide AI partner under a US$249mn-ceiling Blanket Purchase Agreement issued by the Department of Defense (DoD) Joint Artificial Intelligence Center (JAIC).
Through this agreement, Scale's technology will be made readily available to all federal agencies to solve their most critical AI challenges and advance operational AI/ML capabilities across the US government.
As the JAIC's AI readiness partner, Scale will develop Test & Evaluation (T&E) capabilities spanning machine learning, deep learning, and neural networks, with a focus on critical use cases including:
Image analysis, testing deep learning-based visual search, and image classifier
Autonomous systems
Humans augmented by machines (to include human-machine interfaces) and improved methods to measure warfighter cognitive and physical workloads (to include AR/VR test services)
NLP-enabled products and services.
Making the governments AI more resilient
Scale's end-to-end AI solution enables the US government to manage the entire ML lifecycle – from data annotation to dataset curation and management (via Scale Nucleus), to model testing and evaluation, to model development - all in one place. Analysts and operators can understand, visualise, curate, and collaborate on their data – aiding in their mission objectives through process automation, enhanced decision support, and insight generation.
"AI is not a one-and-done technology, and we're thrilled to see the JAIC embrace the continuous approach to T&E that Scale was founded on. By adopting this framework, the government's AI programs will be more resilient, responsible, and equitable, ensuring that U.S. investments in AI lead to successful deployments of new, impactful technologies," said Alexandr Wang, Scale founder and CEO.
Scale AI has hired several major former DOD and government officials as it aims to break into the defense space. In May, it hired Michael Kratsios, former White House chief technology officer and acting DOD undersecretary for research and engineering, to be its managing director.