Report: Execs say the top priority in AI adoption is trust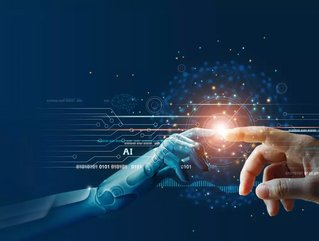 CognitiveScale has released the findings of its new study, which looked at organisations on their AI journey and how they plan to use the technology
As digital transformation continues to accelerate, the need to boost customer service, employee efficiency, and acceleration of innovation are the three main factors driving an increase in AI adoption, a new survey has found.
CognitiveScale, an enterprise AI software company, announced the results of its AI Adoption Survey of 700 C-level executives across the United States about how they plan to use AI within their organisations. 
The survey revealed that trust is a top priority in AI adoption and increasing business efficiencies and improving customer service are the main factors driving enterprise AI adoption. This signifies an important shift as organisations are looking to AI solutions to impact business outcomes across all lines of business.
What were some of the key findings from the survey? 
The majority of respondents (92%) plan to adopt AI to solve business problems within the next 18 months; with many respondents (84%) already using AI or machine learning in some capacity. Increasing business process efficiency was identified by 40% of respondents as the top benefit to gain from deploying AI; while 36% of respondents identified improving customer service as the top benefit.
"There's a big shift in how organisations are viewing AI and machine learning adoption, as seen from the survey results. For a long time AI was seen primarily as a tool on the development and engineering side of the house; now organisations are looking at AI with a keen eye towards improving business outcomes across all business units," said Robert Picciano, CEO of CognitiveScale.
Other findings include:
31%  of respondents are looking to eliminate having too much data with not enough insight through AI adoption; while 27% of respondents are looking to automate manual business processes and 23% are looking to eliminate poor linkage between insights discovery and business action.

A quarter of respondents (25%) identified providing transparency into AI or machine learning use as the biggest challenges; 23% identified managing multiple technologies as the challenge.

The most important AI capability to respondents is:

Explainable and trusted (34%);

Easily scalable (25%); and

Delivers specific or personalised insights (24%).
"The data also shows that explainable and trusted AI is critical. Explainable AI ensures accuracy, fairness and transparency of AI-powered decision making and is essential for building trust and confidence when putting models into production," added Picciano.