Red Bull plans to take AI in F1 to the next level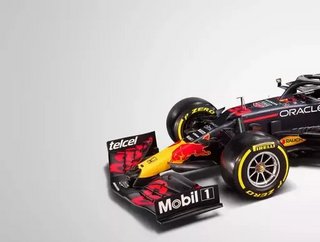 A partnership between Red Bull and computer technology giant Oracle has the potential to advance uses of AI on and off the track...
Formula 1 is a data driven sport with teams working constantly to improve their strategies and analyse their data in order to be the best on the track. This new partnership between Red Bull and Oracle will allow the race team to leverage the machine learning and data analytics capabilities of Oracle Cloud Infrastructure (OCI) to optimize the way data is used across its business. 
This relationship will include work to optimize and elevate the use of data in improving car performance for Red Bull and comes in the form of a multi-year roadmap. It also includes both on and off-track engineering operations, plus leveraging the extensive artificial intelligence and machine learning capabilities of OCI.
Red Bull Racing Honda Team Principal, Christian Horner, : "AI and ML are big categories that are emerging. Both areas, with the amount of data that we generate, the way that we simulate, etc, are going to play a key role in our decision making as track time becomes ever less."
Using AI not only helps develop the car and data, but could also help the team in understanding what type of content their fans like. 
"We can use the machine learning tools to set parameters that will do the thinking for us. It will make the whole process a lot less manual and a lot more automated. So you will be receiving the information when you want to receive it, rather than when we're pushing it to you." Red Bull Racing's Chief Marketing Officer, Oliver Hughes. 
"From a technology perspective, our engineering team can't wait to get their hands on the array of tools that Oracle have to offer in order to bolster our data science and AI teams with world-beating expertise." Hughes . 
Red Bull and Oracle haven't defined all possibilities and details about their future work together, but this could be not to inform any rivals. 
(Image: Red Bull)