Ransomware Top Use Case for Autonomous Response Technology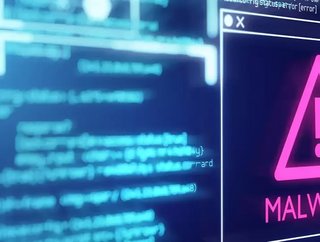 Ransomware attacks continue to pose a risk to organisations in all sectors, taking all essential precautions is vital for your data protection
Darktrace, a cybersecurity AI company, announced that ransomware is the top use case of its Autonomous Response technology, as organisations face the increased threat of machine-speed attacks.
Antigena Network is Darktrace's Autonomous Response technology for enterprises. Powered by self-learning cyber AI, Antigena Network instantly interrupts attacks across cloud services, IoT, and the corporate network with surgical precision, even if the threat is novel or highly targeted. As ransomware attacks continue to pose an existential risk to organisations, Darktrace Antigena allows customers to take proportionate action to obstruct all strains of ransomware, both known and unknown, in real-time, which in turn avoids costly shutdowns and business disruption.
Powered by self-learning Cyber AI, Darktrace says Autonomous Response is 'a world-first technology that rapidly neutralises a range of novel cyber-attacks by taking highly targeted actions, while allowing normal business operations to continue as usual. Its self-learning technology isolates only the unusual data encryption activity associated with ransomware.'
"The threat of ransomware was a key driver in our adoption of Autonomous Response technology," commented Leon Shepherd, Chief Information Officer, Ted Baker. "The ransomware that we are up against today moves too quickly for humans to contend with alone – the way we stay ahead is by having Darktrace AI fight back precisely and proportionately on our behalf."
Darktrace has also extended its Autonomous Response capability to enhance the coverage of servers, allowing the AI to fight back against all forms of fast-moving attacks.
"For us, Autonomous Response technology combats the most sophisticated ransomware attacks out there and it does that within seconds of the threat emerging," commented Abhay Raman, Chief Security Officer, Sun Life. "Crucially, the AI responds intelligently which allows us to continue normal business operations uninterrupted. This is the future of security."
What is ransomware? 
Ransomware is malware that employs encryption to hold a victim's information at ransom. A user or organisation's data is encrypted so that they cannot access files, databases, or applications. A ransom is then demanded to provide access. 
A recent IBM and Ponemon Institute study looked at nearly 525 organisations in 17 countries and regions that sustained a breach last year and found that the average cost of a data breach in 2020 stood at $3.86 million. The report also found that the United States continued to experience the highest data breach costs, averaging $8.64 million per event. The healthcare industry sustained the highest costs, with each data breach incident costing about $7 million to recover from.
Cybersecurity Ventures expects global cybercrime costs to grow by 15 percent per year over the next five years, reaching $10.5 trillion USD annually by 2025, up from $3 trillion USD in 2015.