Price trend prediction software Cryptohawk.AI launches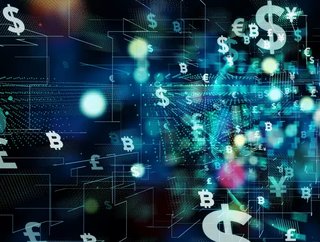 This new software has a more modern interface, updated algorithm, and improved charting to provide crypto investors with valuable tools
DigiMax Global, a company that provides artificial intelligence (AI) and cryptocurrency technology solutions, has announced the official launch of CryptoHawk.ai. 
CryptoHawk.AI allows anyone to use the power of AI and machine learning (ML) for improved investment returns in crypto. Using the software's AI-based predictions, investors can reduce risk, remove stress and save time all while taking advantage of volatility when investing in Bitcoin (BTC) and Ethereum (ETH). 
According to DigiMax Global, CryptoHawk.ai is different from any other AI prediction system on the market due to its sophisticated deep learning ML engine. It uses market-leading data collection and handling processes across the Big Data 4V principles:
1. Volume: massive amounts of data;
2. Variety: numerous relevant sources of data;
3. Velocity: high speed of processing; and
4. Veracity: removal of bias, noise and outliers.
CryptoHawk.ai synthesises, evaluates, and organises data to discover new patterns, anomalies, relationships, and real-time trends that are delivered to investors' phones. To further assist investors, CryptoHawk.ai has been modulated with a new threshold logic to send alerts for meaningful price swings in order to ensure that users do not get overwhelmed by alerts and exchange fees during times of extremely high volatility.
"The comprehensive suite of tools and learning-AI is shaping CryptoHawk.ai in to a must have tool that can allow investors to profitably capture volatility instead of being fearful of such volatility." said Damon Stone, ex-Merrill Lynch professional trader and SME supporting cognitive modeling and training of the CryptoHawk.ai.
Improved Investing with the power of AI
Cryptocurrency investors are consistently dealing with time-consuming tasks such as watching charts, indicators, reading articles, and spotting trends on social media, all tasks that make it difficult for them to maintain and grow their portfolios. CryptoHawk.ai simplifies much of this process as it analyses millions of data points per hour through a proprietary ML algorithm that continuously spots relevant patterns, makes decisions, and generates accurate price trend predictions. CryptoHawk alerts investors through email and text message when a price trend changes allowing users to act with confidence.